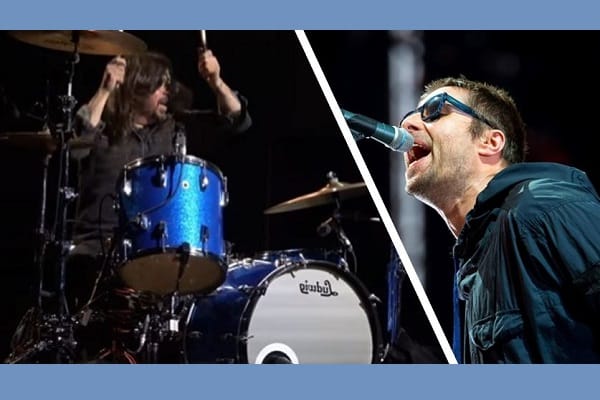 Liam Gallagher has shared a brand-new track, Everything's Electric, with a renowned drummer in Dave Grohl tapping on the skins. The new track, released February 4th, is co-written by Gallagher and the Foo Fighters leader, and will appear on Liam's upcoming album, C'mon You Know.
Inspired by the effort to harness the "thunderous dynamics of Beastie Boys' 'Sabotage'", Everything's Electric is brim-full with "the spiralling tension and danger of the Rolling Stones' 'Gimme Shelter." Slated to give the song its live debut on February 8th at the Brit Awards, Liam will release C'mon on May 27th, which will appear on Gallagher's third solo album. The song is his first new track since 2020's All You're Dreaming Of.
Featuring some of Grohl's elegantly thumping, signature drumbeats, and a chorus of "ooh ooh"'s reminiscent of the 'Stones, lyrics follow as; "I don't hate you/ But I despise that feeling/ There's nothing left for me here/ You won't know if you don't go/ Superficial feelings/ It's hard to take it easy/ Underneath the red sun/ Everything's electric."
According to one half of the Brit Pop Manchester band, Liam revealed that he has been inundated with texts from Grohl, tempting the former Oasis singer into a studio collaboration. The Some Might Say singer claims Grohl has been pestering him to work with him again by flooding him with a series of texts since their festival days – way back in '08.
"They keep texting me, man," Liam said at the time. "They wanted to do one tune, but I dunno – I'll do it one day, but I'm too busy doing this at the moment. But I do like them – I think Foo Fighters have got good tunes. I think Dave Grohl's very talented, and so is the band."
Watch the Everything's Electric lyric video below.