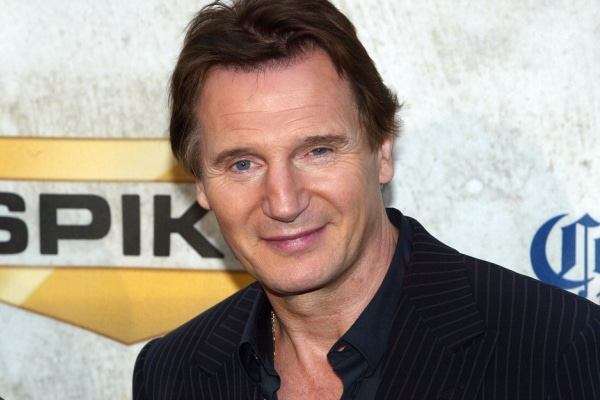 Liam Neeson has revealed that he is "ashamed" to admit he once searched the streets looking for a "black bastard" to kill. The actor wanted to commit a random attack after someone close to him told him she had been raped.
Speaking to The Independent on Monday, Neeson said to the paper that when the woman told him of the rape "my immediate reaction was … did she know who it was? No. What color were they?"
The woman revealed to the actor that a black person had raped her.
Neeson said he searched the streets with a weapon,
"I went up and down areas with a cosh, hoping I'd be approached by somebody. I'm ashamed to say that, and I did it for maybe a week hoping some 'black bastard' would come out of a pub and have a go at me about something, you know? So that I could kill him."
"It was horrible, horrible, when I think back, that I did that," he said, adding that he's never told the story before "and I'm saying it to a journalist. God forbid."
Neeson's remarks were made while promoting his new movie "Cold Pursuit," in which his character wants revenge for the death of his son. The actor made the confession to reveal how the desire for revenge can become "primal" when a loved one is involved.
"It's awful. But I did learn a lesson from it," Neeson said. "I understand that need for revenge, but it just leads to more revenge, to more killing and more killing."
Journalist Ash Sarkar criticized Neeson as racist after the woman was raped.
That Liam Neeson interview is just so saddening (and yes, still racist). It reinforces the idea that people of colour, and especially black men, are collectively responsible for the misdeeds of one. And that when a woman is sexually violated, it's a man who is left truly wounded.

— Ash Sarkar (@AyoCaesar) 4 February 2019
Hmmmm. Reminds me of a time I got provoked by a rich white guy I didn't know. Hoping I would do something.

Thank God I never took the bait. https://t.co/9OIka9vBRx

— terry crews (@terrycrews) 4 February 2019