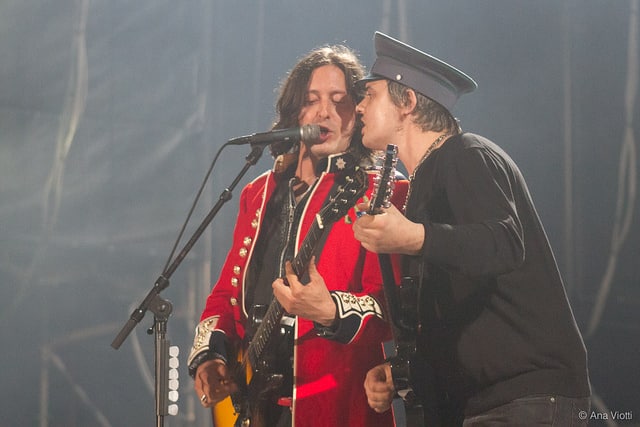 The Libertines have announced that they will be having "a week of shenanigans' in the run up to the release of their new album. Anthems For Doomed Youth is The Libertines third album and it will be released on September 4th.
The week long exhibition will take place at the famed, intimate Camden venue The Dublin Castle, to mark the release of their long-awaited new album. The Libertines will host a series of events that includes a photo exhibition, documentary screening, album playback, pub quiz and other "surprises".
The events will take place from August 31st to the album's release date on September 4th . Details about the events were also announced as the photo exhibition features work by Roger Sargent, the pub quiz will be be hosted by writer and "Libertines expert" Anthony Thornton and the documentary – also filmed by Sargent – will showcase the making of the record in Thailand.
The Libertines have also revealed that there will also be a yet-to-be-announced "very special event" on September 4th, the day the album releases.
Additional regional album playbacks will take place around the UK with proceedings going to the Amy Winehouse Foundation. All proceeds from the Dublin Castle events will go to the Rock 'N' Roll Rescue charity.
Photo Credit: Side Stage Collective