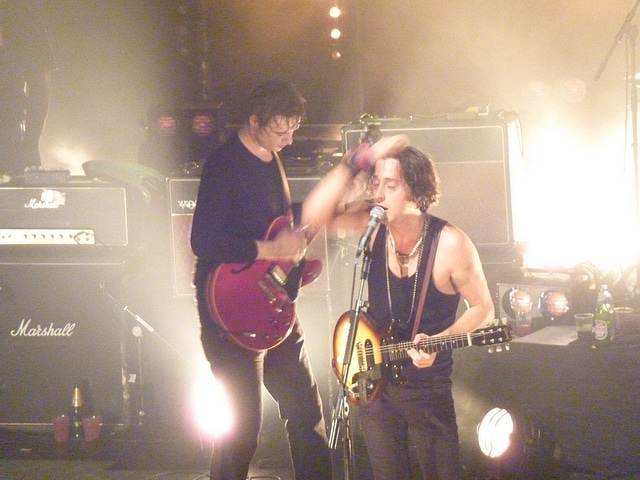 The Libertines' frontman Pete Doherty reveals that the band's upcoming album might include some material written in the early days of the Libertines.
The singer says he finally has the chance to record unused and unfinished work from the decade the group were originally together.
The Libertines are planning to release a new LP this year. Guitarist Carl Barat says that he and Doherty have made major progress on the new album, revealing that the songwriting duo have penned five new songs together for the forthcoming record.
The likely lads are currently recording at the Karma Studios in Thailand and just the other week, Pete frontman completed his treatment in a Thai rehab facility.
Chatting with NME, Doherty said: "We always had the tunes but we threw away so many. Some sneaked out as internet giveaways or they weren't recorded properly. So this is a chance for us to make a record rather than somebody just stapling loads of bits together."
The frontman seemed hopeful that the band could continue on from where they left off. "I can't say that I've been able to listen properly to what we did, because some part of me doesn't want to engage with it. But whilst I've been clean I've tried to listen to some of it.
"If we can pick up from where we left off 10 years ago, f**k what anyone else thinks. We're still on a path to Arcadia. That's all that matters to me."
Pete Doherty also revealed that while in treatment he wrote some new material with a 'warlord's daughter'.