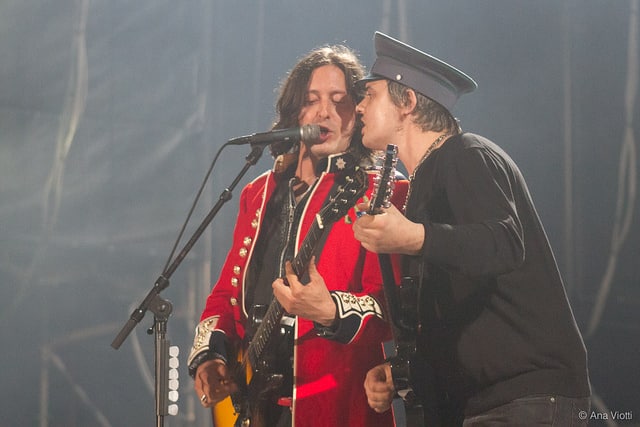 The Libertines have revealed their latest music video for their newest single 'Heart Of The Matter'. It is the third single to be released from their first album since 2004's The Libertines. 
Their newest album Anthems For Doomed Youth was released earlier this month on September 11th. The two previous singles to be released off the album were 'Gunga Din' & 'Glasgow Coma Scale Blues'.
The Libertines new video for 'Heart Of The Matter' is definitely their most unsettling video, with their previous video for 'Gunga Din' showing the band about the town on their visit to Thailand.
The latest video sees the band force drugs upon their kidnapped doppelgangers while members of the public watch on. The director of the video Roger Sergeant said "The Libertines have never been a band to lack candour or bravery… almost to a fault. Their honesty, their friendship, has played out in the public domain often with catastrophic consequences."
The video also has a special significance for The Libertines frontmen Peter and Carl, who talk about the damage and abuse they have caused themselves over the years, openly mystified that they have survived thus far.
Check out the new video for 'Heart Of The Matter' down below.
Photo Credit: Side Stage Collective