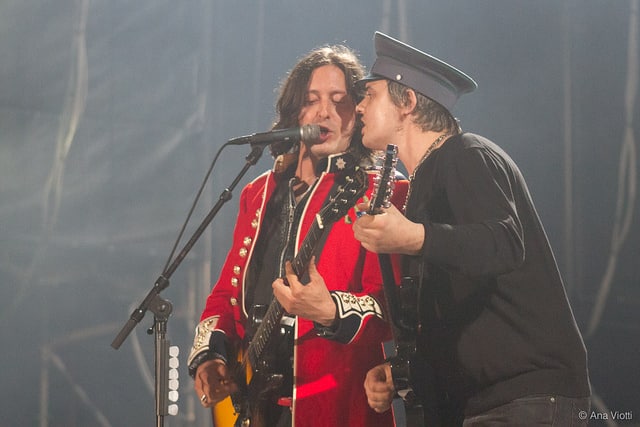 The Libertines have announced new details about their first album in over a decade, saying this time around they have been experimenting with a new sound.
They recently signed a new deal with Virgin/EMI last December, to record a new album . They announced that they will be recording the new album in Karma Studios in Thailand, so maybe this change of scenery has influenced their new sound.
The album is set to come out later his year and in a recent interview with NME, Pete Doherty said "the fans are going to love it". Doherty spoke about them being pleased to get through it "there's a miracle aspect to actually getting it done and all getting together to do it," adding: "We're all really proud of it".
Guitarist Carl Barât also spoke about the new album saying "It's staggering that we've got to the point where we've actually got an imminent release for the f**king Libertines. Are you kidding me? Honestly, I'm still kind of pinching myself".
The album is expected to have around 11 tracks on it, including a re-recorded version of a previous song 'You're My Waterloo'. Barât said that the previous version of the song "didn't do it justice".
Barât also spoke about using different synths and piano sounds on the album, saying "We've gone progressive… No, don't get scared. It's still The Libertines, but it would be weird if we came back and just did exactly the same thing."
Photo Credit: Side Stage Collective