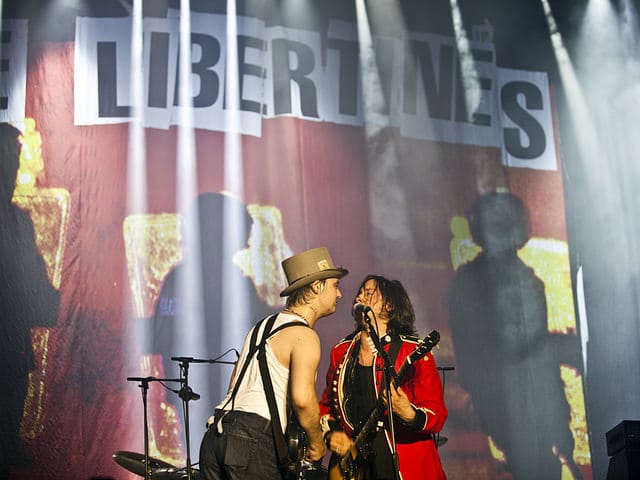 It appears that The Libertines will perform a surprise set on the legendary Pyramid Stage at Glastonbury this year. With Florence + The Machine replacing the Foo Fighters as headliners, it leaves a vacant spot for a band to play before Florence.
Florence + The Machine were to play before The Foo Fighters but, since they're now headliners it appears that The Libertines could fill the slot. Festival organizer Emily Eavis spoke about the replacement saying "There is definitely something filling that gap but under no circumstances will it be announced".
Eavis later hinted at the possible act to fill the bill "There are only about four people other than the band that know about this. Even people that work on the festival don't know about it. They're coming because they want to play Glastonbury and they've never done it before on the Pyramid Stage. That's all I'm saying."
This has led a lot of people to believe that it will be The Libertines, since they have never played The Pyramid Stage. They were meant to play back in 2004, but they had to pull out due to problems with Pete Doherty. They previously played a iconic set on The Other stage back in 2003, but that's the extent of their Glastonbury experience.
Photo Credit: scannerFm