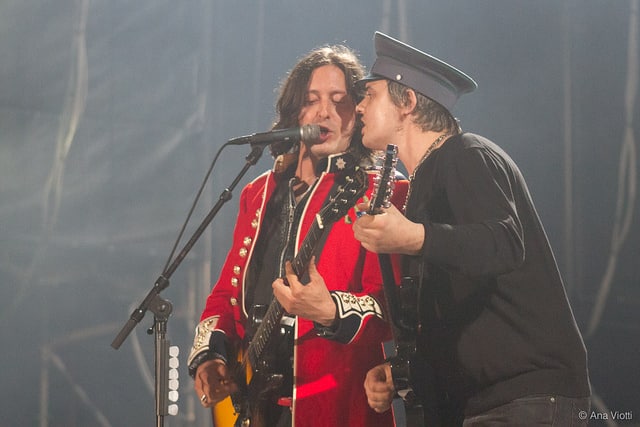 The Libertines have recently announced that they are streaming a new track online from their upcoming album. 'Glasgow Coma Scale Blues' is now available to stream online.
The Libertines new album Anthems For Doomed Youth will release next month on September 4th. The band already released their lead single off the new album 'Gunga Din', with an official video to boot.
Anthems For Doomed Youth will be the band's third album overall after Up The Bracket in 2002 and their self-titled follow up The Libertines which was released back in 2004.
In anticipation of the release of their new album The Libertines have been playing the summer festival circuit .This included a surprise set at Glastonbury where they filled in for Florence & The Machine after they became headliners. They will cap off the their summer run with a set at the Readings + Leeds festival which begins next week.
You can listen to The Libertines new track 'Glasgow Coma Scale Blues' down below.
Photo Credit: Side Stage Collective