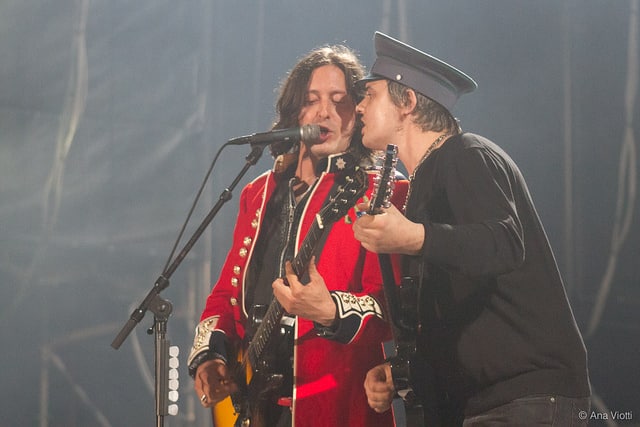 There was an 11 year wait between The Libertines last album and their most recent one which came out last year. Now it seems that the wait for their next album could be a lot shorter this time around.
According to the band, their next album will be coming much sooner than we think. The band released their third album Anthems For Doomed Youth late last year.
Speaking at the NME Awards last night, Guitarist Carl Barat and John Hassall spoke about the band's plans to record a new album soon. "We're just negotiating a new deal with Virgin at the moment [for] the new album," Hassall said on the red carpet. "So it's all looking good."
Barat further elaborated on this saying "We've not really stopped writing. [We've got] bags of music" adding that "We had the best year of our lives" over the past twelve months. "It's been a right blessing. It's really exciting. It's just like we're kids again really."
The news of a new album from The Libertines, comes after Pete Doherty recently announced that he has plans to record his second solo album. It would be the follow up to his 2009 debut Grace/ Wastelands and it is said to be called Flags of the Old Regime.
Photo Credit: Side Stage Collective