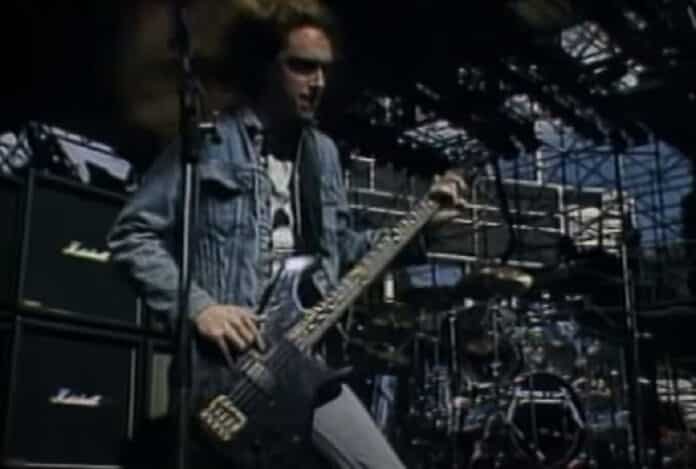 The life of the late Metallica bassist Cliff Burton is to be celebrated in a new live stream event.
The event takes place tomorrow, February 10 on what would have been Cliff's 59th birthday. It will be hosted by film director Nicholas Gomez on Twitch. It will begin at 7pm Pacific Time which is 3am Irish time and can be viewed at the link here.
Guests will include friends of Burton including musicians, actors, filmmakers and writers including James McDaniel, Metal Maria, Corrine Lynn and Sean Killian.
Also included in the line up is John Marshall. Marshall is a long time friend of Metallica and worked as a guitar tech for the band. He even filled in as rhythm guitarist for the band on two tours.
In 1986, frontman James Hetfield broke his wrist in a skateboarding accident and then six years later, Marshall stepped in again as Hetfield was recovering from 3rd degree burns stemming from a pyro accident in Montreal.
There has been no official word on Metallica's involvement in the event, however, it wouldn't be a surprise if someone from the band appeared at the celebration.
Since Burton's passing, the band have quite vocal in their tributes to Cliff. When the band was inducted into the Rock and Roll Hall of Fame in 2009, Cliff's father, Ray spoke on behalf for his son.
During their European tour in 1986, Metallica's bus skidded off the road in Sweden and Burton died in the accident.
He had a major role in Metallica's first three albums, co-writing their classics such as 'Master of Puppets', 'For Whom The Bell Tolls', 'Fade to Black' and 'Ride The Lightning'.
Many wonder what would have happened to the band if Burton had never died. He was replaced by Jason Newsted in 1986 who was replaced by Rob Trujillo in 2003. Since he joined the band, Trujillo has honoured Burton at nearly every Metallica concert.
Since 2018, February 10 has been celebrated as Cliff Burton Day in his home county, Alameda County in California.
Due to the pandemic, the celebrations have moved online and for those who can't watch the event live, it will be uploaded to YouTube later on in the week.
Recently, Metallica have been in the studio working on a new album and also performed on Stephen Colbert's Superbowl show which you can watch below.
Check out Radio Nova's report to see what Thin Lizzy song defined 2020 for drummer Lars Ulrich.
https://www.youtube.com/watch?v=-k4b6Vh6JOc