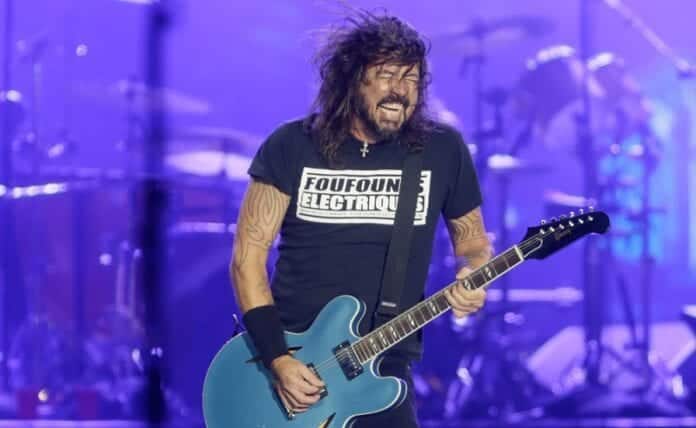 Your music needs you!
Tomorrow is World Record Store Day 2015. A day when music fans are encouraged to get out and support music, artists and independent record stores.
Special events will be happening at participating shops all around Ireland and many huge artists are gearing up to release exclusive, limited edition vinyl as part of the event with Bruce Springsteen, Bob Dylan, and Paul McCartney just some of the names involved.
This year's World Record Store Day also has a very fitting ambassador – a champion of organic music – Foo Fighters' front man Dave Grohl.
Foo Fighters are also releasing limited editions for WRSD: Foo Fighters: Songs From the Laundry Room will feature a new song 'Empty Handed' and a cover of Kim Wilde's 'Kids In America'!
Dave Grohl recently told USA Today that his kids are catching the music bug. His nine year-old daughter, Violet, was "fascinated" when she saw her rocker dad with The Beatles' vinyl boxset. Grohl said he showed her how to play a record and then she became engrossed.
If you want to be involved in World Record Store Day in Ireland tomorrow, April 18th, check out the participating stores below and go to www.recordstoreday.com for more.
Golden Discs at various locations
Freebird Records, Wicklow Street, Dublin.
The R.A.G.E./The Record Spot, Fade Street, Dublin
Spindizzy Records, 32 Market Arcade, Sth Great Georges Street , Dublin
Tower Records, Dawson St, Dublin
Dave wants your support, before he sees us at Slane Castle with Foo Fighters, Ash, Hozier, Kaiser Chiefs and The Strypes next month.