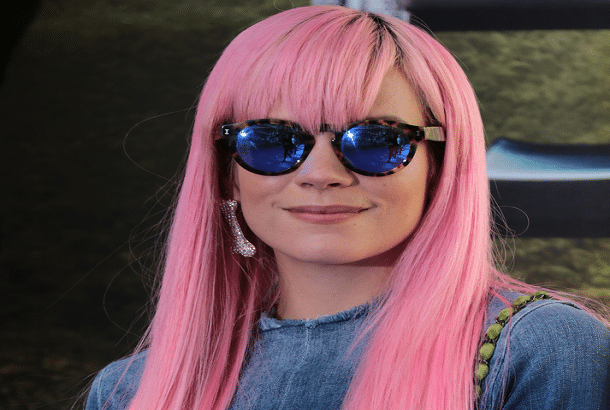 Singer Lily Allen has been receiving positive reviews for her new album No Shame released on June 8th. The singer has been speaking about her experience of Twitter trolls and why she thinks the platform is important for society.
In a recent interview with the NME, Allen opened up about her dealings with Twitter trolls, 'Out of the trolls, I'm not sure what's automated and Russian, and what's real. They're not called Russian bots. They're called, you know, PaulJames1979 with a Middlesbrough FC emblem. But I do know that if I get into a tête-à-tête or tweet-à-tweet, with Piers Morgan, then suddenly I'll get loads of automated stuff.'
Allen dedicated her song 'Fu*k You' to Piers Morgan recently after a lengthy Twitter argument between the two which saw Morgan cancel Allen's appearance on Good Morning Britain. She addressed the track to the presenter during a performance at London's G-A-Y to celebrate No Shame.
Allen explained that depending on the type of online conversation, one can spark a reaction from these online bots, 'So there are definitely right-wing triggers that if you converse and interact with, you get a sort of army coming at you. And you know that they're automated because they have the same keywords and they're talking about exactly the same thing. In all the tweets, there will be four of five keywords surrounded by other aggressive words.'
When asked if she might take a sabbatical from Twitter, Allen said, 'No, because I'm fascinated by it. I feel like Twitter and social media is the new pub. People don't go the pub anymore to talk about what's going on. They go online, and I think it's important for us to all talk about what's going on otherwise people like Donald Trump can become President, Theresa May stays in power, Brexit happens.'
Meanwhile, the singer is due to tour this autumn. Lily Allen will play:
Tuesday December 11 2018 – DUBLIN Olympia Theatre
Thursday December 13 2018 – GLASGOW Barrowland
Friday December 14 2018 – BIRMINGHAM O2 Institute
Sunday December 16 2018 – MANCHESTER Albert Hall
Monday December 17 2018 – LONDON Roundhouse.