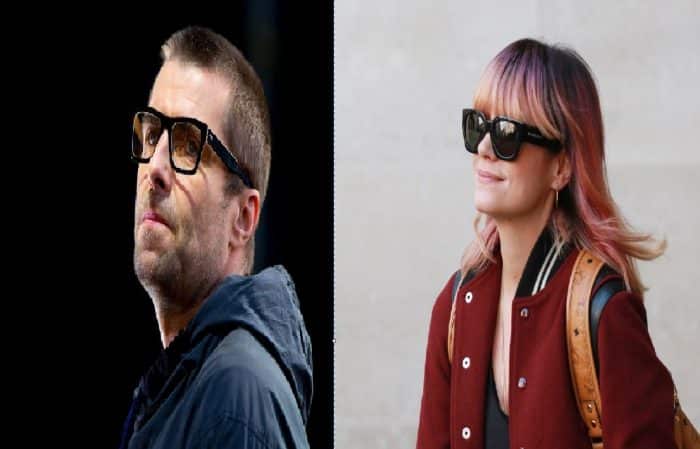 Liam Gallagher and Lily Allen are reported to have joined the mile high club in 2009. That's when they shared a flight to Japan to perform at the Fuji Rocks Festival. The supposed event would have occurred during Gallagher's marriage to All Saints singer Nicole Appleton.
They had been a married couple for 17 months when the romantic moment is said to have taken place. Gallagher and Appleton divorced in 2014. It was reported that Lily Allen would include details about the encounter in her upcoming autobiography.
When asked about the alleged aviation rendezvous, Allen said to The Guardian: "I mean, I haven't said one thing [to suggest that]. I literally have never said anything. Nine years ago, they first tried to print this story, and I didn't say anything then. And now Nicole Appleton, bless her, she's reacted to it. So that's made it seem real. Now my Twitter feed is: 'Oh, stupid attention seeker, she just wants another minute in the limelight.' But I literally haven't said anything. I haven't even liked a tweet. Nothing."
Appleton tweeted: "One day our paths will cross Lily Allen!" last month. Allen is reported to have made contact with Appleton since the tweet to deny that anything happened with Gallagher.
One day our paths will cross @lilyallen !

— Nicole Appleton (@Nicole_Appleton) April 15, 2018
Allen's upcoming autobiography will focus on 'the trauma and grief of losing a child, the highs and lows of fame, her family story, growing up in Britpop, Glastonbury and the infamous Groucho club'.
In the book to be released later this year. Allen will also talk about money, co-dependency, drug and alcohol dependency, eating disorders, marriage, separation, recovery, motherhood and moving forward with her life.
Meanwhile the singer's new album, No Shame is set for release on June 9th.