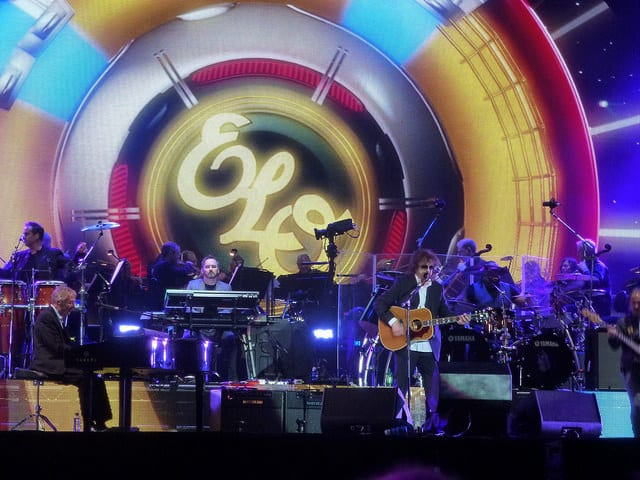 Only a limited number of tickets are available for ELO's rescheduled show at the 3arena tomorrow night. The show was originally postponed last Friday.
Jeff Lynne and ELO had to pull out of Friday's gig in the 3arena, but have since rescheduled the show for tomorrow night (May 7th). Only a limited number of tickets are available for the show and they can be bought from Ticketmaster.ie.
ELO are currently on tour to promote their new album Alone In The Universe which came out last year. It received rave reviews from critics and is seen as a return to their best.
The schedule for tomorrow night is a follows: 6.30pm Doors, 7.30pm The Shoos and finally 8.30pm Jeff Lynne's ELO. The support act is The Shoos, a 5 piece band from Dublin who have just released their self titled album The Shoos to critical acclaim.
After the show in Dublin, ELO will head back over to the UK where they play dates in Leeds, Manchester and Glasgow. Jeff Lynne and Co will also be playing at Glastonbury this summer.
Radio Nova will be giving away tickets for the rescheduled show in the 3arena. Listen to Pat Courtney between 6-7pm tonight to be in with a chance to win tickets to ELO!
Photo Credit: Paul Careless