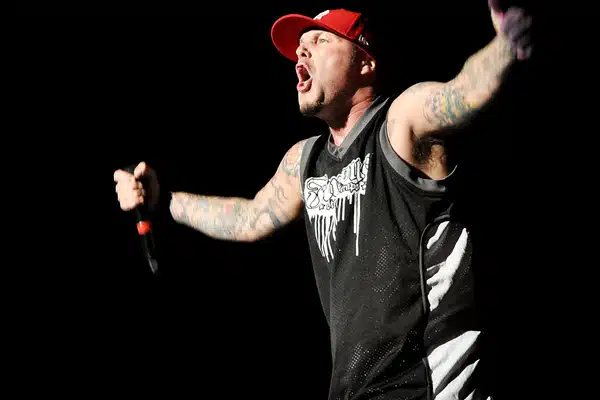 Two of the biggest rock bands worldwide have announced major news, with Limp Bizkit confirming UK Tour dates, while Papa Roach have announced their new album.
Live Nation had confirmed this news regarding Limp Bizkit via their Twitter account.
EXTRA DATES ADDED: Due to high demand, @Limpbizkit will play a second night at @O2academybrix AND have confirmed they will stop by @o2academybham on their run of shows this September 🔥

Bag tickets in our #LNpresale TOMORROW at 10am 👉 https://t.co/OmbF8hyFPi pic.twitter.com/F1GR0Gxco2

— Live Nation UK (@LiveNationUK) March 2, 2022
Due to high demand, Limp Bizkit added two more dates to their upcoming UK Tour, following the release of their new album "Still Sucks" last November. Their first album since "Gold Cobra" in 2011.
The band will kick off this tour with a sold out gig in London, before finishing up this September tour in Manchester.
The tour dates are as follows.
September
7 London O2 Academy Brixton
8 London O2 Academy Brixton
11 Birmingham O2 Academy
12 Manchester Academy
Papa Roach "Ego Trip"
Along with Limp Bizkit, another household name Papa Roach have some major news. The band confirmed the release of their upcoming album "Ego Trip" which arrives on April 8.
The record will arrive via New Noise Records in partnership with ADA Worldwide. You can also pre order the album here.
"Now isn't the time for comfort or conformity, but to be inspired and build something new. Something better, in order to channel something more", the band's singer Jacob Shaddix said.
The band also released their latest track "Cut The Line" which features on this album. The track would certainly appear to carry on Papa Roach's proud tradition of delivering a catharsis to fans, by putting some their inner anxieties into lyrics.
"Cut The Line" appears as a rallying cry to those who are keeping things bottled up inside.
Jacob Shaddix can be heard singing, "Are you tangled up inside / Is it something that you hide? / Are you twisted up and don't know why? / Are you stuck inside your head / Like I'm stuck inside my head / If you listen to the voice inside / Ka-ka-ka-cut the line / Cut the line". 
Check it out for yourselves below.
The band also kicked off their "Kill The Noise" Tour, which features special guests Bad Wolves and Hollywood Undead. They will also work with Highly Suspect on this tour on additional dates.