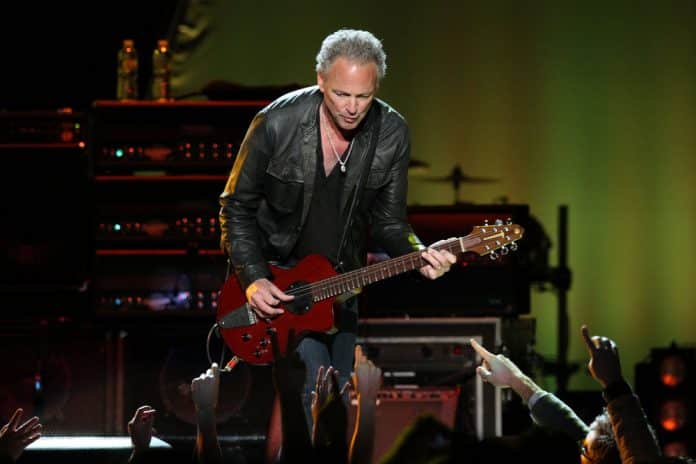 The Killers shared their new single "Caution" yesterday and it comes with a guest guitar solo from former Fleetwood Mac legend, Lindsey Buckingham.
Antimusic reports that the track is the first 45 that the band has dropped from their forthcoming sixth studio record "Imploding the Mirage".
Shawn Everett and Jonathan Rado of Foxygen produced the record with the band and it also features guest appearances from, kd lang, Weyes Blood, Adam Granduciel of War On Drugs fame, Blake Mills, and Lucius.
'Exploding the Mirage' is set to hit shops on May 29th. Check out the song below: