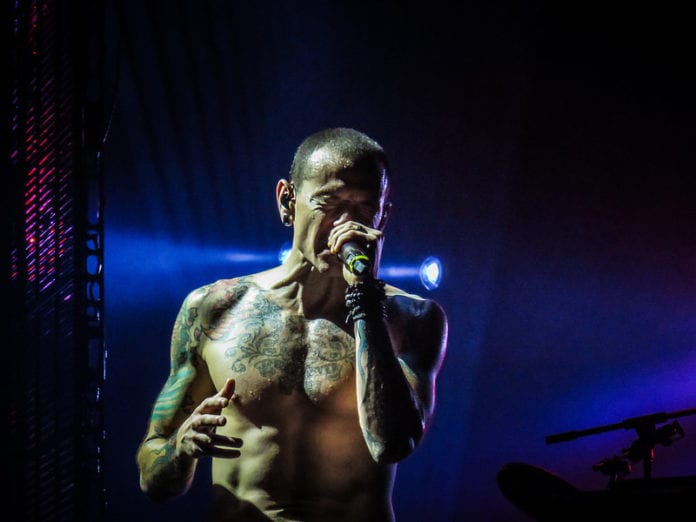 A tribute website for Chester Bennington has been created by Linkin Park so that mourning fans can post photos, videos and messages about the late singer.
Chester Bennington, the front man of Linkin Park, took his own life on Thursday 20th July in his Californian home, leaving behind his wife, six children and a worldwide fan base. That fan base has come out in its thousands since the tragedy and the tribute website is a wonderful example and declaration of what the singer meant to so many. A touching example of what has been posted comes from a fan, @RandiCrowe saying "Thank you for being there at my darkest time. I wish someone was there to help save you from yours" #RIPChester #RIPChesterBennington"
The #RIPCHESTER website features a page-long thread that includes a powerful header photo of Bennington singing to a crowd – lit up with the light of mobile phones. Below this touching image is a list of resources for anyone suffering from mental health issues, followed by a collage of fan messages, photos and videos.
The band shared the website on Saturday 22ndJuly and tributes have been pouring in worldwide. So much so, that the site couldn't function for the first several hours due to the overflow of traffic to it. The website can be accessed here: http://chester.linkinpark.com/
Other messages shared include one from Mike Shinoda, revealing that he was "shocked and heartbroken" by the loss of his bandmate and close friend Chester. Linkin Park fans have also penned an emotional tribute to the singer, describing him as "a man who could never do anyone wrong."
Photo Credit: Chris Parker
Piece written by Clare Reynolds*