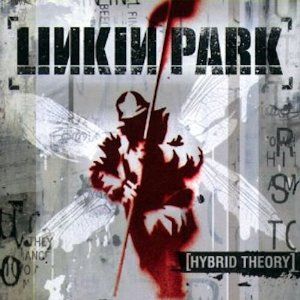 Billboard's 2012 list of Top Money Makes features several rock acts.
Who says rock is dead? Foo Fighters, Linkin Park, Motley Crue, Rush, Journey, Bon Jovi, Paul McCartney, Adele and U2 all made Billboard's Top Money Makers list of 2012, beating out a slew of pop acts. The No. 1 spot did go to a hybrid pop and country name, Taylor Swift, but who's really counting?
As for the numbers, Linkin Park squeezed in at No. 40 on the list, with Motley Crue landing at No. 38, Foo Fighters making No. 31, Paul McCartney at No. 25, the Beatles at No. 24, Journey at No. 12, Adele at No. 10, Bon Jovi at No. 7. and U2 enjoyed the highest showing for a rock act at No. 2, the latter thanks to the band's highly profitable 360 Tour.
Linkin Park's succeful showing is due, in part, to the band's worldwide tour last year in support of 2010's "A Thousand Suns," which was also the guys' best-selling 2011 release, selling 208,000 units in the U.S. "A Thousand Suns" also debuted at No. 1 in 2010 with 241,000 first-week copies sold, giving Linkin Park a popular basis on which to tour. All in all, Linkin Park's take in 2011 came out to a nice $5.2 million.
U2's No.2 showing meant the guys took in a mega $32,116,315. The band trekked North American with their massive 360 Tour finally in 2011, bringing in a $91.5 million Boxscore for the year. Another high charter, Bon Jovi, collected $19,813,232 on the Circle Tour, which was the band's largest tour in the group's 30 years together. The tour ended last summer with final sales of $265 million, making it the sixth-largest-grossing jaunt ever.
Foo Fighters earned $6,013,257 last year, partly due to the boys scoring their first No. 1 album on the Billboard 200 chart with Butch Vig-produced "Wasting Light," Dave Grohl and company's seventh full-length studio album. The release sold 235,000 copies sold in its first week, and the album's overall sales in 2011 wrapped at 986,000, plus 1.6 million digital songs last year. Followed with a long run of arena tours, and it's no wonder the Foos made this list. Check out the full Top Money Makes list via Billboard.