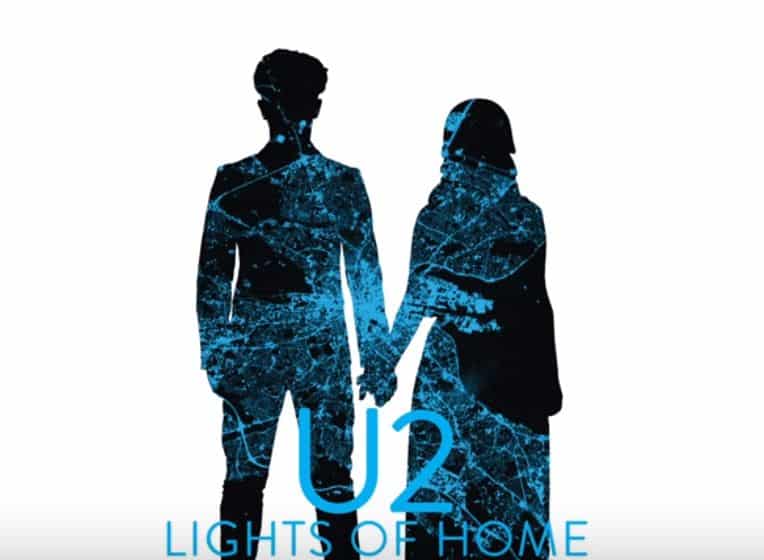 U2 have released a new video for 'Love Is Bigger Than Anything in Its Way' and Beck has remixed 'Lights Of Home.' Both tunes are available for your ears below.
Beck supported U2 during their 30th anniversary tour of their landmark 1987 album The Joshua Tree last year. Now he he's taken 'Lights of Home' from the band's latest record, Songs Of Experience, and made an excellent remix.
The remix uses a riff from Haim's 2014 track 'My Song 5' and also enlists of them on backing vocals. Originally released on Record Store Day,on picture disk the release featuresa photo of Edge's daughter Sian and Bono's son Eli. Limited to 5000 copies worldwide the release also includes the album version of 'Lights Of Home' and an added extra of an orchestral 'St Peter's String Version.'
In synchronicity,  U2 have released a new video for the Songs of Experience track 'Love Is Bigger Than Anything in Its Way'. The video is directed by fashion and music photographer David Mushegain, and features the young LGBTQ+ community of Dublin. Mushegain had previously photographed some of the same community members for a series of street style portraits. Both tracks are available below.
Meanwhile, U2 are Europe bound for their 'Experience + Innocence' tour toward the end of August. Coming to the 3 Arena in Dublin in November. Tour dates are available here.