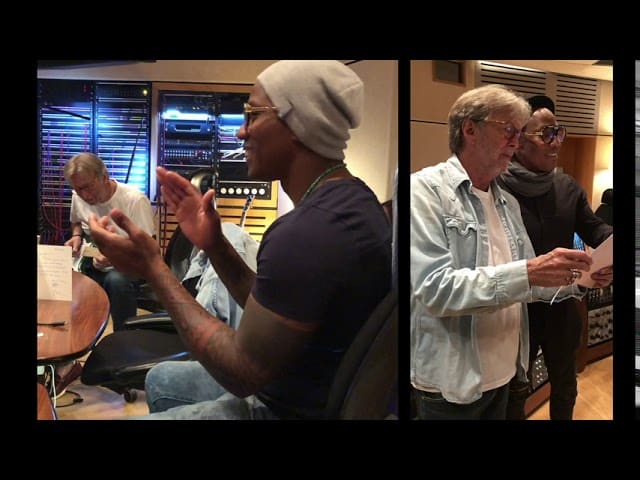 Eric Clapton's 'My Fathers Eyes' has a new take.
Cuban percussionist Pedrito Martinez has covered the track for his new album with some help from Eric.
In fact Eric has 3 songs on the record. But this is 'My Fathers Eyes' as you've not heard it before.
The idea came about early last year when Martinez was putting together an updated recording of Clapton's deeply personal song and shared it with him.
Upon receiving the initial recording, Clapton invited the innovative musician to London last year to work on the song together, adding his own vocals and guitar to the track.
The song was first released on Clapton's 1998 album, Pilgrim, his 13th solo studio album. It was inspired by Clapton's real life where he had never met his father, Edward Fryer. It also made references to his son's unfortunate death. The song went on to win a Grammy Award for Best Pop Male Vocal Performance.
Having the opportunity to work closely with Clapton is the fulfillment of a longtime dream for Martinez that had its roots at New York City's Guantanamera restaurant, where Pedrito's group got started, and where Clapton was a frequent guest.
Martinez's upcoming album, Acertijos, is expected to be released in early 2021 and you can check out this behind-the-scenes clip of the recording session below.