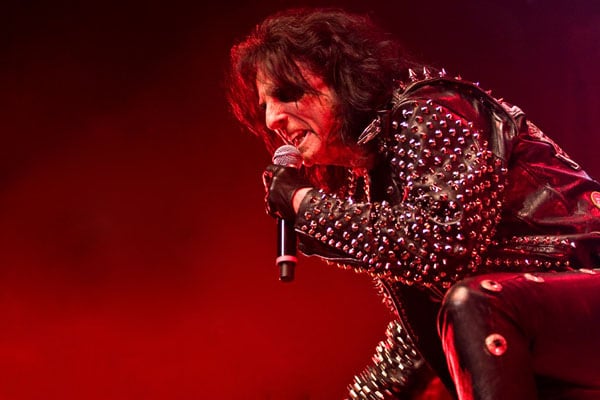 Alice Cooper's supergroup Hollywood Vampires have released a cover of The Who's classic rock anthem 'My Generation'. The band also features actor Johnny Depp and Aerosmith guitarist Joe Perry.
The Hollywood Vampires project also included contributions from Paul McCartney and Dave Grohl who joined them to cover famous songs by legendary artists. Alice Cooper and Johnny Depp described it as being a way to cover songs by "their dead friends and heroes."
Among some of the artist that they will be covering include John Lennon, The Doors, Pink Floyd, Led Zeppelin, Jimi Hendrix, T Rex, Small Faces and of course The Who.
Alice Cooper spoke about the project and said "We decided to put the band together and kind of celebrate all of our dead, drunk friends. You know, all of our big brothers died at 27 years old."
Their self-titled debut album will release next month on September 11th, with 'My generation' being the first track we've heard from it so far. The song also features Ringo Starr's son and The Who touring musician Zak Starkey on drums.
You can listen to Cooper's supergroup Hollywood Vampires version of 'My Generation' here.
Photo Credit: Focka