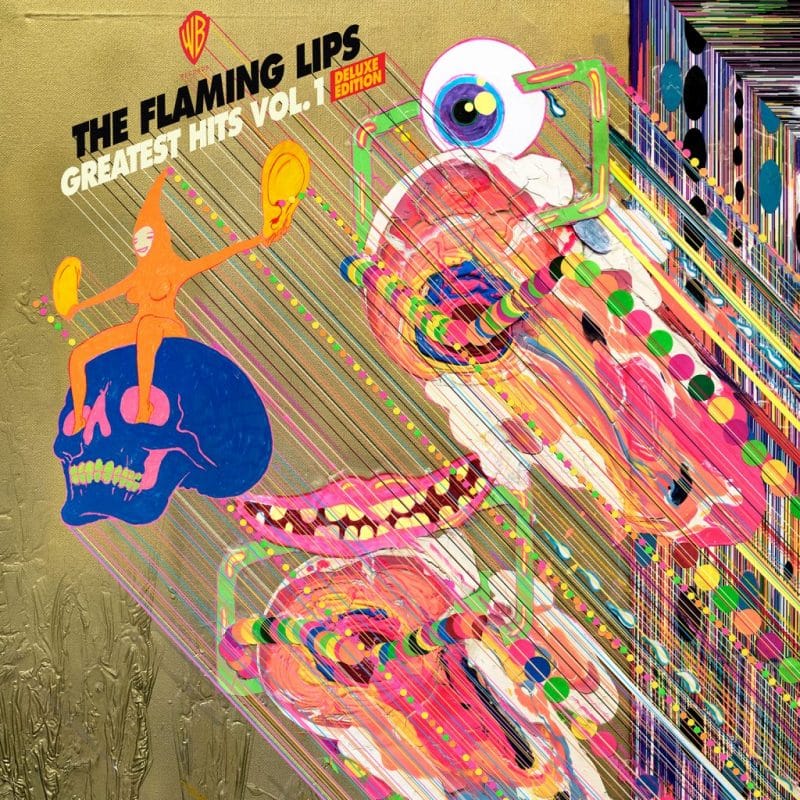 Ahead of their live date at the Galway Arts Festival on Thursday, July 26th, The Flaming Lips have announced their first official 'hits' collection on Warner Bros records to be released on June 1st. The band have shared an unreleased rarity, 'The Captain' as well as Pre-Order info available below.
Radio Nova understands that Greatest Hits Vol. 1 will compile 11 Warner Bros era singles and album tracks on a single black vinyl pressing. Premiering singles from Transmissions From The Satellite Heart (1993), Clouds Taste Metallic (1995), The Soft Bulletin (1999), Yoshimi Battles The Pink Robots (2002), At War With The Mystics (2006), Embryonic (2009) and their current album Oczy Mlody (2017) on a single disc.
The Deluxe digital and Deluxe 3-CD Edition of Greatest hits Vol.1 significantly expands the concept of their 'hits' and gathers some of their best-loved album tracks from the aforementioned albums plus deep cuts from their Warner album debut, Hit To Death In The Future Head (1992), as well as music from Zaireeka (1997), The Flaming Lips And Heady Fwends (2012) and The Terror (2013).
The Deluxe Edition will also compile a slew of international single B-sides, studio outtakes and several previously unreleased tracks. Each of the tracks in this collection has been remastered from the original tape sources by The Flaming Lips and long-time producer Dave Fridmann.
Rhino Records and Warner Bros. Records also plan to reissue two releases that spotlight the joyous weirdness the band recorded for Restless Records before signing with Warner Bros in 1991. ScratchingThe Door and Seeing The Unseeable, a 6-CD box released June 29th, gathers up early Lips' albums and rare cuts, also remastered by The Lips and Fridmann.
Pre-orders for the Deluxe Edition only begin today. All pre-orders will receive an instant download of album track 'We Can't Predict The Future'. Further instant tracks will be available for those who pre-order with a download of 'The Captain' on May 11th and one final instant download of 'Enthusiasm For Life Defeats Existential Fear Part2', on May 25th and then the complete album on June 1st.