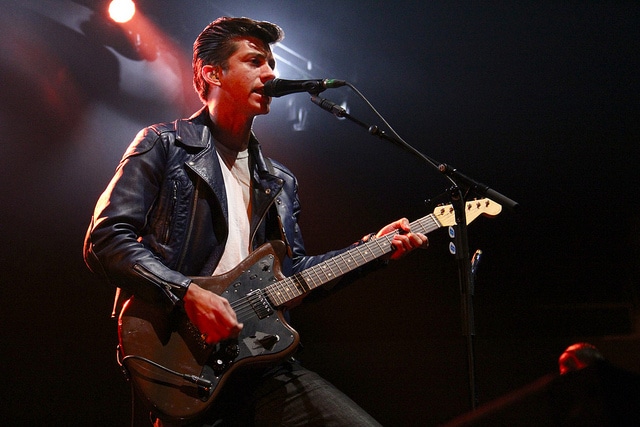 Queens Of The Stone Age frontman Josh Homme recently interviewed Alex Turner on his Beats 1 Radio show The Alligator Hour. The two spoke about the songwriting process and how they come up with their lyrics.
They are known as being good friends, with Homme helping produce Arctic Monkeys third album Humbug. In typical Homme fashion he laid it into Turner early, introducing him as "origami teacher, hand model and international monopoly champion."
They talked about how they use the Notes app on their iPhone to take down lyrics and song ideas. Homme spoke about when he previously worked with Turner saying "What was interesting about the time we recorded together is that you would change lyrics but I never saw a pen or piece of paper," adding "I found it interesting".
Alex Turner responded by saying "I have notebooks and do write things down, but I don't know how much sense it would make", adding that "Often it looks more like an algorithm by the time I'm finished. Somewhere between a spider diagram and a word cloud".
Homme then discussed his use of the App on his phone saying it's "literature or fine writing based on trivial or mundane subject matters" and said he has "tons of ideas at three in the morning". They also revealed some notes they have on their phone which include "It's my headache", "John Lennon as a TV chef", and "Put glass in front of everything".
You can listen to the interview with Alex Turner here.
Photo Credit: Steven Anthony