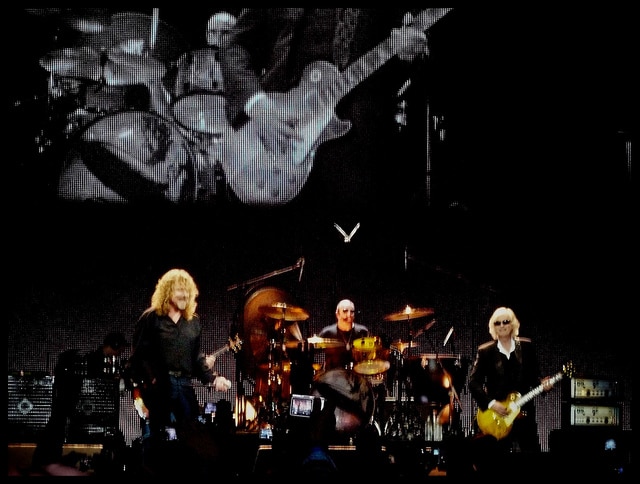 In anticipation of the re-release of Led Zeppelin's last three albums, 'Sugar Mama' a previously unreleased track from their ninth and final album Coda, has emerged. It has recently been announced that they will be re- releasing remastered versions of their last three albums; Presence, In Through The Out Door and Coda, sometime next month.
Back in February Led Zeppelin re-released their iconic sixth album Physical Graffiti on vinyl and CD. The current three re-releases have been remastered by Zeppelin guitarist himself Jimmy Page. They will include a companion disc that includes a handful of previously unreleased tracks. The remastered versions of their final three albums are set to be released on July 31st.
One of these tracks is 'Sugar Mama' from their final album, which was said to have been recorded during the sessions for their debut album Led Zeppelin back in 1968. The band's last three albums were released over a span of seven years with Presence being released in 1976, In Through The Out Door in 1979 and finally Coda being released in 1982.
Around the time of the re-release of Physical Graffiti, Jimmy Page spoke about the possibility of returning to stage, saying that he is getting "match fit". The legendary guitarist gave a time frame for when he expects to be ready "Live shows would more or less be closer to the end of the year rather than next month. But you know, I'm definitely warming up on the touchlines, let's put it that way."
Page also spoke about the different material that he wants to play "I would play material that spanned everything from my recording career right back to my very, very early days with The Yardbirds. There would certainly be some new material in there as well."
Photo Credit: Paul Hudson