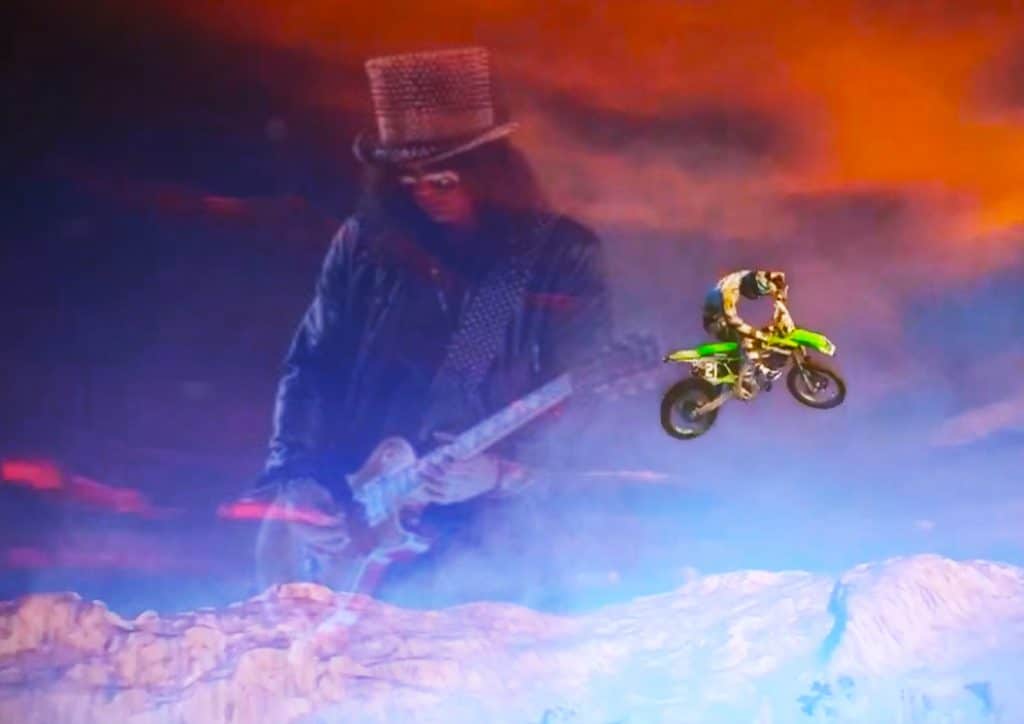 Between his own band and GNR the ever prolific guitarist Slash has co-written a new theme song for the video game MX vs ATV All Out. A sampler from the game with Slash's handiwork is available below…
Rainbow Studios revealed Slash's involvement in a press release, stating he had contributed on the new track called 'Vanishing Point' with composer Nicholas O'Toole. O'Toole had previously worked with the axeman on the score for the horror movie Nothing Left to Fear that Slash had produced.
In a statement, CEO of Rainbow Studios said, 'Rainbow Studios and THQ Nordic set out to give a new shape to the MX vs ATV experience with All Out aligning ourselves with the very best musicians for the soundtrack was as important as nailing the game-play physics on the whips. We're thrilled to have someone of Slash's immense talent as a partner on MX vs ATV All Out, combining off-road racing, video games and awesome music.'
Check out the MX vs ATV All Outtrailer featuring 'Vanishing Point' below.
Meanwhile, Slash has been busy planning solo dates. As well as the festival shows he previously announced for September and October, he's added a pair of new shows to his calendar. He's confirmed shows on Sept 22nd in Thackerville, Okla., and Oct 5th at Pier 17 in New York. Visit Slash's site for further details.