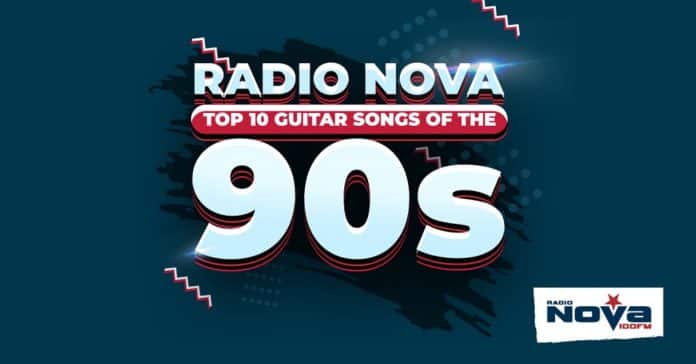 This Bank Holiday Monday, we celebrated all things 90s on Radio NOVA.
We asked you to help us build a playlist of The Top 10 Guitar Songs Of The 90s and you delivered.
And because the response was so BIG we decided to make a playlist for you to listen to ON REPEAT!
Enjoy!
RADIO NOVA'S TOP 10 GUITAR SONGS OF THE 90S
10. Green Day – Good Riddance (Time Of Your Life)
9. Blur – Country House
8. REM – Everybody Hurts
7. AC/DC – Thunderstruck
6. EMF – Unbelievable
5. Goo Goo Dolls – Iris
4. Red Hot Chili Peppers – Under The bridge
3. Nirvana – Smells Like Teen Spirit
2. Radiohead – Creep
1. Oasis – Don't Look Back In Anger
1. The Verve – Bitter Sweet Symphony