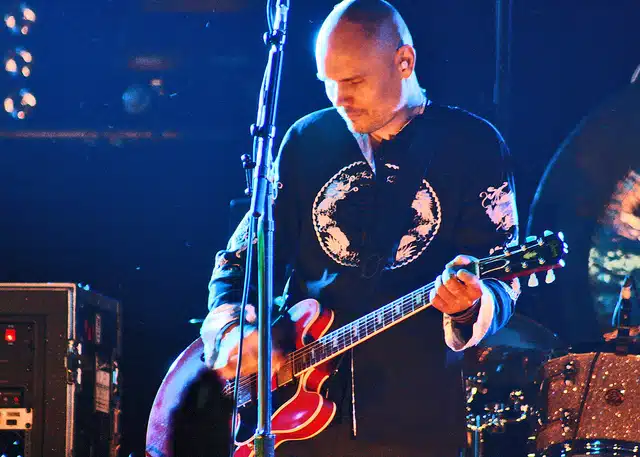 The Smashing Pumpkins have premiered their new single 'Being Beige (World's On Fire)', it's taken from the band's upcoming LP.
Monuments to an Elegy is the tenth studio album from the group and is expected to be out on December 5th.
It will be the first album release from the rockers this year and will be followed by a second record as part of the Teargarden By Kaleidyscope mega collection, which will comprise of 44 songs.
Speaking to Rolling Stone about the track, Singer Billy Corgan said, "People always ask me to explain songs, and honestly I can't. But if there's honesty in this lyric, it's that there's something amiss in our cosmos. Yet still, we must love."
It's the first Pumpkins LP since the departure of drummer Jimmy Chamberlin. Veteran rocker and founding member of Mötley Crüe Tommy Lee, fills in to play drums for the new track.
Listen to the new Smashing Pumpkins tune 'Being Beige (World's On Fire)' below.
Monuments to an Elegy track list:
01. Being Beige (World's on Fire)
02. Anti-Hero
03. Tiberius
04. Run to Me
05. One and All
06. Drum and Life
07. Dorian
08. Monuments
09. Anaise