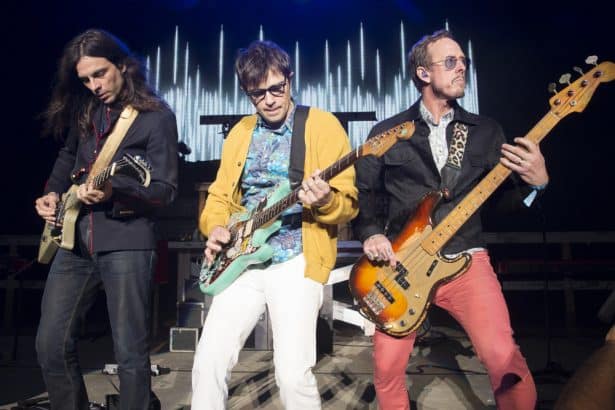 For a while now one particular Weezer fan, an Ohio teenager called Mary, has been running a viral campaign in a bid to convince Weezer to cover Toto's pop-tastic soft rock 1982 hit 'Africa.' The excellent cover is available to hear below…
Nova reported last week, Weezer had responded to that campaign in a way that was seen to be a troll back to Mary. That's when they covered another Toto song, the 1982 hit 'Rosanna.' Their cover of that song sounded great and it's available to listen to here. But now, Weezer have given the people and most importantly Mary what they want. They have released their excellent version of Toto's 'Africa'.
Weezer's drummer Patrick Wilson tweeted to say 'Never mind Roseanne get involved with Rosanna!'
and never mind #Roseanne, get involved with #Rosanna !!!

— patrick_wilson (@patrick_wilson) May 30, 2018
The twitter account behind the campaign responded, 'I don't know what's next, let me enjoy this for a while.' Never underestimate the power of the interwebs!
I don't know what's next. just let me enjoy this for a while.#WeezerCoverAfrica

— weezer cover africa (blue check) (@weezerafrica) May 29, 2018
And here's the cover,