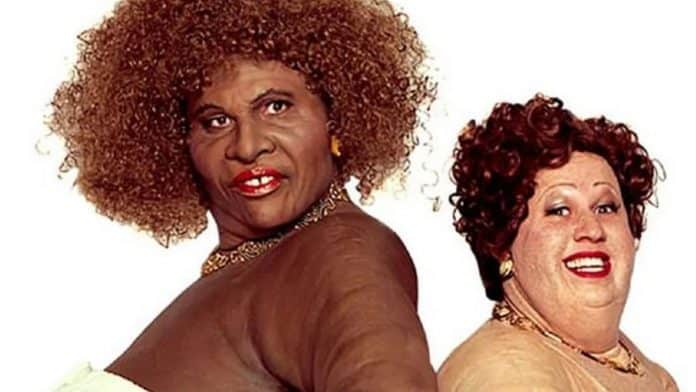 Little Britain has been pulled from Netflix, BBC iplayer and NOW TV for its use of blackface.
Little Britain first aired in 2003 and run until 2005.
The hit comedy show starring Matt Lucas and David Walliams portrayed different characters and sketches, including Ting Tong, a Thai bride, and Walliams' Desiree DeVere, who he played in full blackface.
In a statement the BBC said: "There's a lot of historical programming available on BBC iPlayer, which we regularly review, times have changed since Little Britain first aired so it is not currently available on BBC iPlayer."
It comes as Black Lives Matter protests have been taking place around the world for the killing of George Floyd.
Last week Leigh Francis better known as alter ego Keith Lemon took to his Instagram and apologised for his caricatures of black celebrities in his TV show Bo' Selecta!
The TV presenter fronted the Channel 4 show from 2002 and 2009.
Pic Crd: BBC