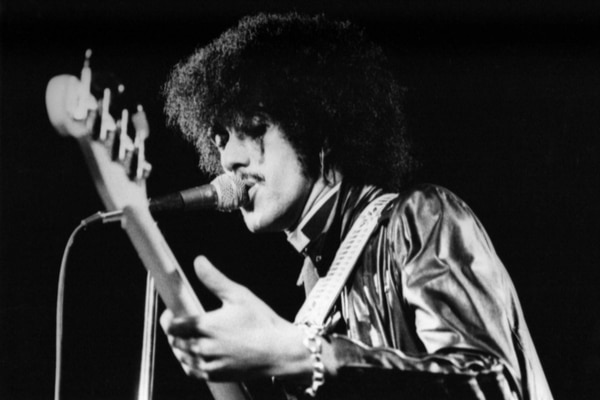 A man has come forward after a 30-year silence, claiming to be "Phil Lynott's secret son."
Kevin Finnie claims he was first informed that he was the illegitimate child of the late Thin Lizzy legend by his foster parents. That was when he was only seven years of age.
Finne, 37, says he now wants a DNA test to prove beyond doubt his link to the rocker.
Kevin, a father of four, who was born and grew up in Liverpool, said via The Mirror:
"As life's gone on, I've thought about it more and more, and now I feel the time is right to tell the world Phil Lynott was my dad."
The paper reports that records show Kevin, was born on November 27, 1981, and was named "Jesse Noordin". There is no mention of Phil on his birth cert.
His birth mother Michelle Delaney is thought to have had a hard life and suffered a diabetic illness up to her death in 2004.
When Kevin was four months old he was put into the care of long-term foster parents.
It is believed a large sum of money was offered to the foster parents for his care, which they refused
He has also claimed that his late mother was paid off to keep silent about his "famous father".
Feature Image: Kevin Finnie with a hotelier (unknown) during the unveiling ceremony of the Phil Lynott memorial in West Bromwich in August.