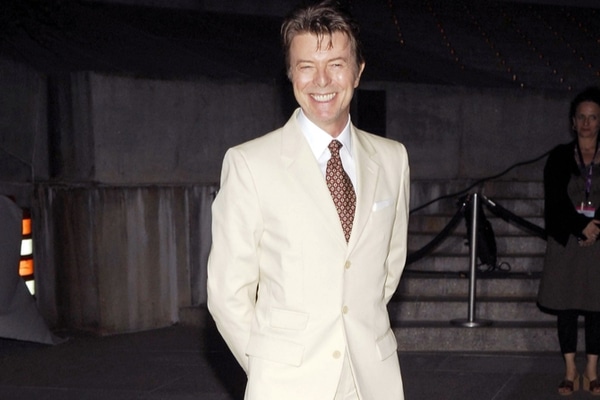 To celebrate what would have been the 75th birthday of the late David Bowie, a special livestream concert has been announced.
Taking place on January 8, this event will include performances from long term members of David Bowie's band.
It will also feature Ricky Gervais, Evan Rachel Wood, Gary Oldman, along with Duran Duran's John Taylor and Simon Le Bon as well as Deff Leppard, Walk The Moon, Living Colour, and Jake Wesley Rogers.
Tickets for the event are on sale now. Get your hands on them here.
Livestream Bowie Event "an honour"
Speaking following the announcement of this event, long time collaborator of Bowie Mike Garson had this to say.
"It's an honour to be able to continue to share David Bowie's music with the world", he said.
"I'm excited for everyone to be able to experience this very special show we've got in store in celebration of what would have been David's 75th birthday with the bandmates he recorded and performed with, plus a great group of guest artists who he was such an influence to".
Last November, a previously unheard David Bowie track had been released.
Originally released by Bowie in 1966, the track will feature on his lost "Toy" album. This record will arrive on 7 January 2022.
The track was also recorded on Mark Radcliffe's BBC Radio 1 show.
"I'm so pleased that this track is being released as it was such a joy and surprise when he included it in his set at Maida Vale that day. I remember that occasion so fondly. David was wearing an excellent shirt and was on such great, twinkly form. I recall David dancing with Gail Ann Dorsey to 'ITry' by Macy Gray which was playing on the radio. I interviewed Gail Ann a year or so ago, and she too remembered that moment vividly. It was one of the few cherished and special days I got to spend with him for which I remain ever grateful", he said.
More on that here.