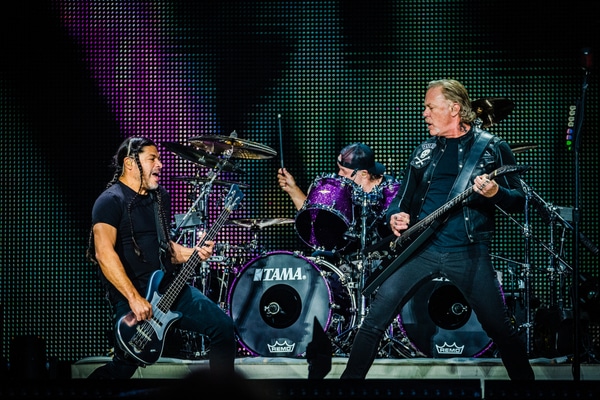 A special livestream event will celebrate the annual commemoration of Metallica bassist Cliff Burton. This year would have marked Burton's 60th birthday.
Metallica bassist Cliff Burton sadly died in September 1986 after the band's tour bus crashed, while they were touring in Sweden. This was part of their "Damage Inc" Tour.
With the blessing of Burton's family, James Newsted took over as Metallica's bassist.
"Cliff Burton Day"
In a special event called "Cliff Burton Day", a myriad of household names from the metal world and Metallica associates will talk about their favourite moments with Cliff Bourton.
These names also include Faith No More drummer Mike Bordin, Exodus guitarist Gary Holt and Anthrax drummer Charlie Benate. Dan Riley, Big Mick, Metal Joe, Dean Delrey, Brian Lew, Canada Dave, Connie Burton and Brian Slegal will also contribute.
This livestream will take place on Thursday, 10 February at 7pm PT. It will also be hosted by Nicholas Gomez.
The family of the late Metallica bassist Cliff Burton first confirmed this event will take place earlier this week. They made this announcement via Facebook.
On top of this, they also announced the release of "Cliff Burton" merchandise. This merchandise includes t shirts and action figure, with all proceeds all going towards "The Cliff Burton Scholarship Fund". You can pre order these items here.
Cliff Burton worked on three Metallica albums "Ride The Lightning", "Kill 'Em All" and "Master Of Puppets".
Metallica Mourn Death Of Jon Zazula
Earlier this month, Metallica mourned the death of Jon Zazula who died aged 69.
Zazula founded the Metallica's first every record label, Megaforce Records.
The band tweeted, "Heavy music lost one of its great champions today when Jonny Z left this world far too soon. In 1982, when no one wanted to take a chance on four kids from California playing a crazy brand of metal, Jonny and Marsha did, and the rest, as they say, is history".
"He was a mentor, a manager, a label head and a father figure to us all. Metallica would not be who we are or where we are today without Jon Zazula and his wife, Marsha. Our love and sympathy go out to Jonny's children and his grandchildren, whom he cherished and brought to our shows from the time they were in diapers".