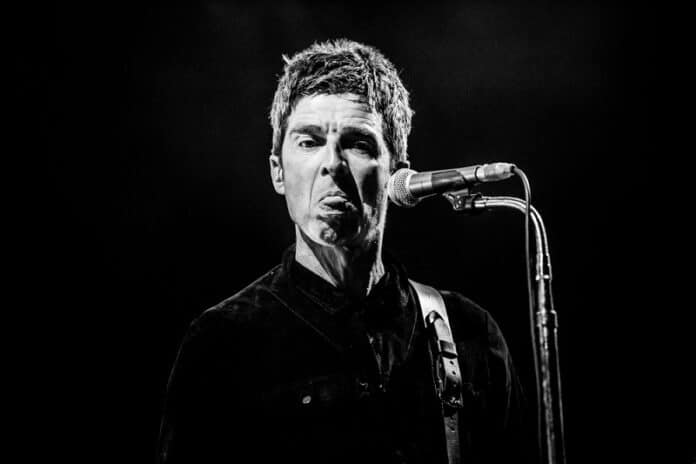 Noel Gallagher has said the new music he has written recently has been the "biggest benefit" of lockdown for him.
Despite admitting to hating "every single day of lockdown", Gallagher spoke in a new interview about his band Noel's High Flying Birds' latest album 'Back The Way We Came: Vol 1 (2011-2021)' and how he has enjoyed the extra time to be creative with his work.
"I've hated every single day of lockdown and what it's done to society and people and children, and all that, it's been dreadful", Gallagher revealed. "But at the end of 2019 when I got back off the end of that tour from Mumbai, I'd given myself till 2023 off, anyway, before the pandemic".
Noel's High Flying Birds also released a new music video for their new single "We're On Our Way Now", a song which is included on that album. Check that out here.
"Biggest benefit" of lockdown for Gallagher
Gallagher said that lockdown gave him the time and opportunity to write new music and be creative.
"Then the pandemic came along and what that what that did for me creatively, was made me a finish off these songs that are on the Best Of, and have a look at everything that I had lying around, half songs that were finished and half-baked, new ideas, and I started to kick them into shape". 
He also added that the "biggest benefit" of being in lockdown was the opportunity it gave him to write his own music.
 "I've got more songs that I would ordinarily have now", he said.
"How long have I been away"
As well as an opportunity to write new material, Gallagher added that lockdown did give him a chance to spend some time with his children as he intended to take a break from touring anyway.
"I went away on tour, I had two little sons and got back and one of them has got a tache and the other one is wearing jewellery and they're calling me 'bruv'", Gallagher said.
"I was saying to Sarah, 'How long have I been away?' And she goes, 'Well, too long.' So I was kind of like, 'Right I need to be around for a bit,' so I'd given myself a couple years out anyway". 
This also comes after Noel Gallagher was confirmed as an ambassador for Record Store Day. More on that story here.