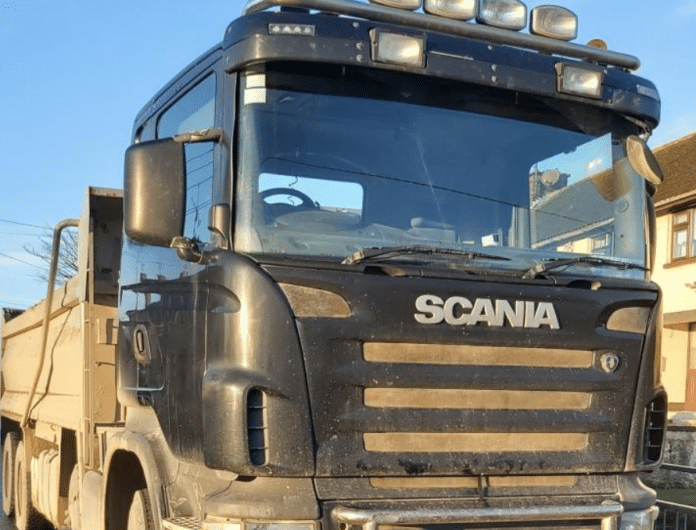 Following the introduction of the 5 km travel rule, Gardaí will have a strong presence around the country as part of Level 5 restrictions.
It has emerged that An Garda Síochána arrested more drivers for being under the influence of alcohol or illicit drugs over the festive period.
Recently, a checkpoint was conducted at Bothar Brugha County Louth when a truck was stopped. The truck driver was found to be 10 times over the legal alcohol limit. They were subsequently arrested and proceedings are to follow.
Urgent Gardaí Message:
"Never drive on drugs". That was the message from Gardaí in Waterford after they saw a car being turned away at a checkpoint. They said that the driver failed a drugs test.
Gardaí Síochana said, "The car was stopped and a strong smell of suspected cannabis was detected coming from the cabin. The driver failed a roadside drugs test for cannabis. Never ever drive on drugs". 
This message was reiterated by Gardaí in Kildare. They said "Not a 'positive' start to the new year for this motorist detected by Naas RPU driving at 148 km/h in a 100km/h zone & arrested after returning a positive roadside drug test for Cocaine & Cannabis. Court proceedings to follow. Intoxicated driving destroys lives!".
An Gardaí Síochána recently tweeted that a car was stopped at a checkpoint, where the vehicle had not been taxed for 614 days. The vehicle was seized and a fixed penalty notice was issued.
They also confirmed that 200 people were tested along with 3 arrests made at various checkpoints over New Years' Day. They said, "During the checkpoint up to 200 motorists were tested. Three were arrested for failed roadside tests, 2 for drugs and one for alcohol".
CMO, Dr Tony Holohan said recently that the Covid-19 situation in Ireland is as concerning as it was when the pandemic first broke out last March. Dr Holohan emphasised the importance for people to stay at home. It appears that Gardaí have issued a similar message to people for this month.