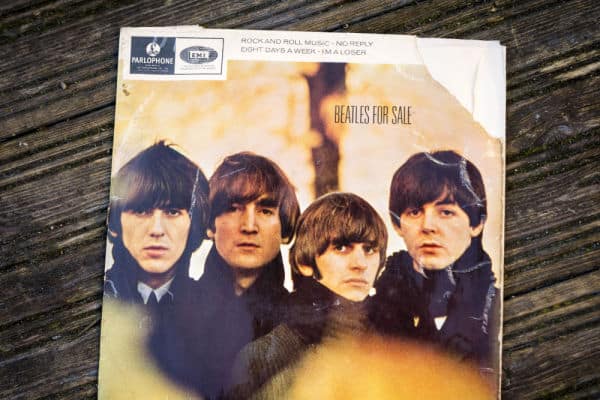 Would you like to listen to the article instead of reading it?
The earliest known recording of the Beatles is to be given to a "national cultural institution" in the UK, according to reports.
The recording shows the band performing at the Stowe all-boys boarding school in Buckinghamshire in April 1963. 
The Beatles agreed to perform at the school, after pupil David Moores wrote to their manager Brian Epstein. To cover their £100 fee, Moores sold tickets to his classmates.
Beatles footage "not to end up in the vault of a private individual"
The footage itself runs for an hour, and was recorded by another student David Bloomfield, who realised that he was in the presence of something quite incredible.
"I would say I grew up at that very instant,", Bloomfield told the BBC. "It sounds a bit of an exaggeration, but I realized this was something from a different planet".
It has now emerged that talks to clean the tape up, and give it to a "national cultural institution" in the UK, are underway.
"Talks are under way to get [the tape] cleaned up and for a permanent home in a national cultural institution", journalist Samira Ahmed who Bloomfield spoke to about the recording, said.
Ahmed also added, "John [Bloomfield] feels strongly that it should not end up, as so many Beatles relics have, in the vault of a private individual". 
"It was a unique Beatles gig, performed in front of an almost entirely male audience", the reporter continued.  "And crucially, despite loud cheers and some screaming, the tape is not drowned out by the audience reaction". 
This footage also shows the Beatles perform tracks from their debut album 'Please, Please Me'. It also includes some of their iconic R'n'B cover versions.
Elsewhere, the Beatles had announced back in October that they would release a set of music videos to mark the anniversary of their 'Revolver' album. More on this here.