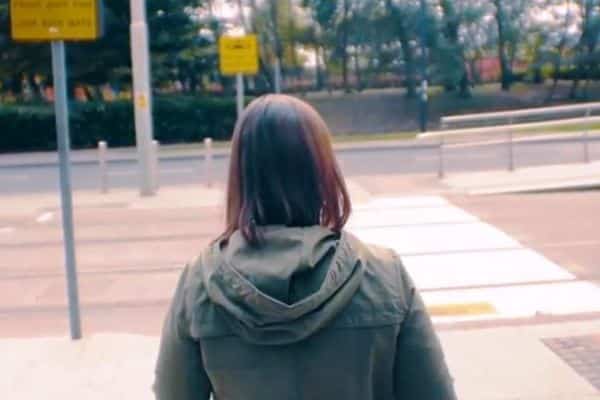 Dublin Luas drivers had to apply the emergency brakes over 500 times so far this year. 223 incidents were caused by 'pedestrians suddenly entering the tramway '.
A new Luas public safety campaign has been released online by Transdev and is focusing on the dangers of distraction for pedestrians and motorists. The safety message is a reminder to pedestrians and motorists that it takes time for a tram to stop.
With a focus on mobile phone and headphone use around the Luas infrastructure, the campaign highlights the potential for injury and incidents as a direct result of the public not paying attention for oncoming trams
There have been 550 emergency brake applications this year to date, with 266 resulting from motorist red light and path infringements and a further 223 due to pedestrians suddenly entering the tramway.
Transdev revealed that the number is down on 570 in 2017 but with two months to go it is likely to surpass that number. In 2017, 321 were down to cars, 203 because of pedestrians and the other 46 attributed to cyclists.
Dublin city councillor Mannix Flynn says tech companies have a responsibility towards mobile phone usage and the dangers associated with them:
"It's about the tech companies who need to put out public campaigns to warn people not to be using their devices, to be aware. We're no longer present on the street, we're hardly present in our homes because when these devices go off we're on to them like a light and if they're not going off we're over there wondering why they're not!"