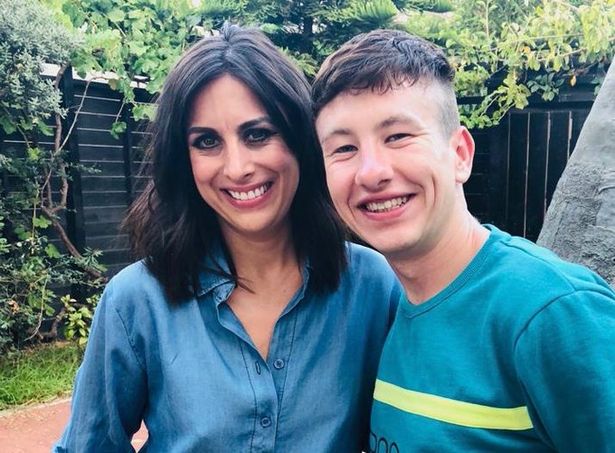 A lot to see on the TV tonight with Radio Nova's Lucy Kennedy moving in with Barry Keoghan in Los Angeles.
As you can see tonight on Virgin Media One at 9pm, Lucy moved in with the Love/Hate Irish actor and was there when he got the call to say he will be acting in the upcoming Marvel movie The Eternals.
Irish Actor Barry Keoghan is Living With Lucy TONIGHT 9.00pm Virgin media One. @IFTN @KennedyLucy @ADAREtelly @VirginMedia_One #LivingWithLucy pic.twitter.com/UMClbxqHHt

— ADARE PRODUCTIONS 📺 (@ADAREtelly) September 23, 2019
The 26-year-old Dublin actor, acclaimed for his roles in The Killing of a Sacred Deer and Dunkirk, has been announced to play the villainous character Druig, whose traits include superhuman speed and strength, accelerated healing, flight and teleportation.
During the episode Barry also reveals he prays to his late mother for good luck before any big audition.
Aged just 12 when his mum died, Barry was raised by his grandmother Patricia and aunt Lorraine, believes she is always beside his side and said she would be proud of his success.
He says: "I know she is(proud) Before every audition I say a little prayer because you want that little push before you go in. I have great memories of her, she was gorgeous."
Joining the Dublin actor and his girlfriend Shona Guerin in Tinseltown, the host of the Colm & Lucy Breakfast Show ignored the sights and sounds of the most glamorous city in the world as she got excited about Barry's giant washing machine.
Lucy told RSVP LIVE: "I said to him, 'Look, even when you are a famous movie star collecting your Oscar never forget that I cleaned your underpants.' That was one of my highlights, how sad am I? The perception is this cool rock chick leaning up against the bar, sitting beside Podge and Rodge. The reality is, I'm just a nerd"
Actor BARRY KEOGHAN used to prank call Adrian Kennedy 🤣🤣🤣 MONDAY 9.00pm LIVING WITH LUCY on Virgin Media One. @KennedyLucy @VirginMedia_One @AdrianFKennedy @ADAREtelly #LivingWithLucy pic.twitter.com/qVz91ICIkF

— ADARE PRODUCTIONS 📺 (@ADAREtelly) September 20, 2019
Living With Lucy is on Monday nights on Virgin Media One at 9pm