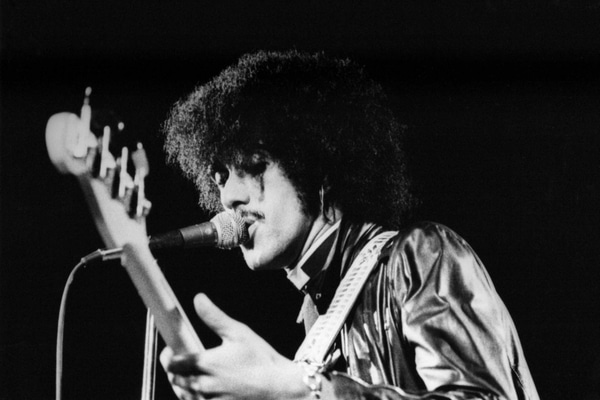 A very special Friday Night Rock Show will be held this week as Radio Nova celebrates the magic of Philip Parris Lynott. In honour of Philo's anniversary, Tony Ainscough will be here to bring you a whopping 3 hours of the Dublin bassist.
Gone 36 years this week, Phil Lynott passed away at the age of 36 on January 4th, 1986. In honour of his anniversary, join Tony from 10pm when he will be looking back on a some of the greatest work from the Irishman.
The special show is one half of a bi-annual series, highlighting the monumental rise of one of Irelands finest musicians – held on Phil's birthday and death anniversaries. Tune in for a plethora of hits; ranging from his time with Irish rockers, Thin Lizzy, through to his mesmeric solo work.
"Twice a year, we undertake our Philip Lynott tributes, and they are without doubt the two most anticipated and listened to shows of the year. The knowledge and passion from Lizzy fans knows no bounds! Every track we play is a request from the listeners and we ensure that there is a perfect mix of the singles, album tracks, and the live stuff – along with rare tracks to deliver a barn storming 3 hours of music in recognition of the legacy of Phil." Tony Ainscough Friday Night Rock Show.
Accompanying Phil's plethora of hits will be his collaborations with many artists including, Auto Da Fe, Gary Moore, Jeff Wayne, John Sykes, and many more. Tony will plunge into Radio Nova's extensive Lizzy archive to bring you singles, deep album cuts, and rare live recordings.
Recent years have been excellent for Lynott's fans as we have been treated to the release of Emer Reynolds documentary, Songs For While I'm Away. Thin Lizzy treated its fans by officially releasing a Double Vinyl album, showcasing a true treasure trove of twin lead guitar hits. Following his stint with spin-off band Black Star Riders, Scott Gorham returned this year to concentrate on Thin Lizzy.
Join Tony on Radio Nova this Friday from 10pm to celebrate the life of one of Irelands True Rock Sons, Philip Paris Lynott. If there is any, special hits you will wish to hear, please comment below or email [email protected].