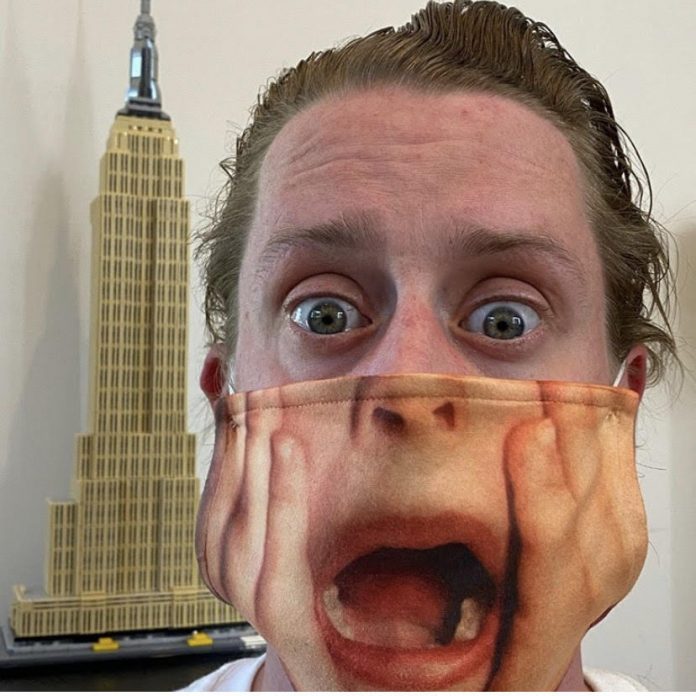 Macaulay Culkin has debuted a picture of himself wearing a face mask featuring his iconic open-mouthed expression in Home Alone.
The star has urged people in the US to wear masks to help stop the spread of the virus.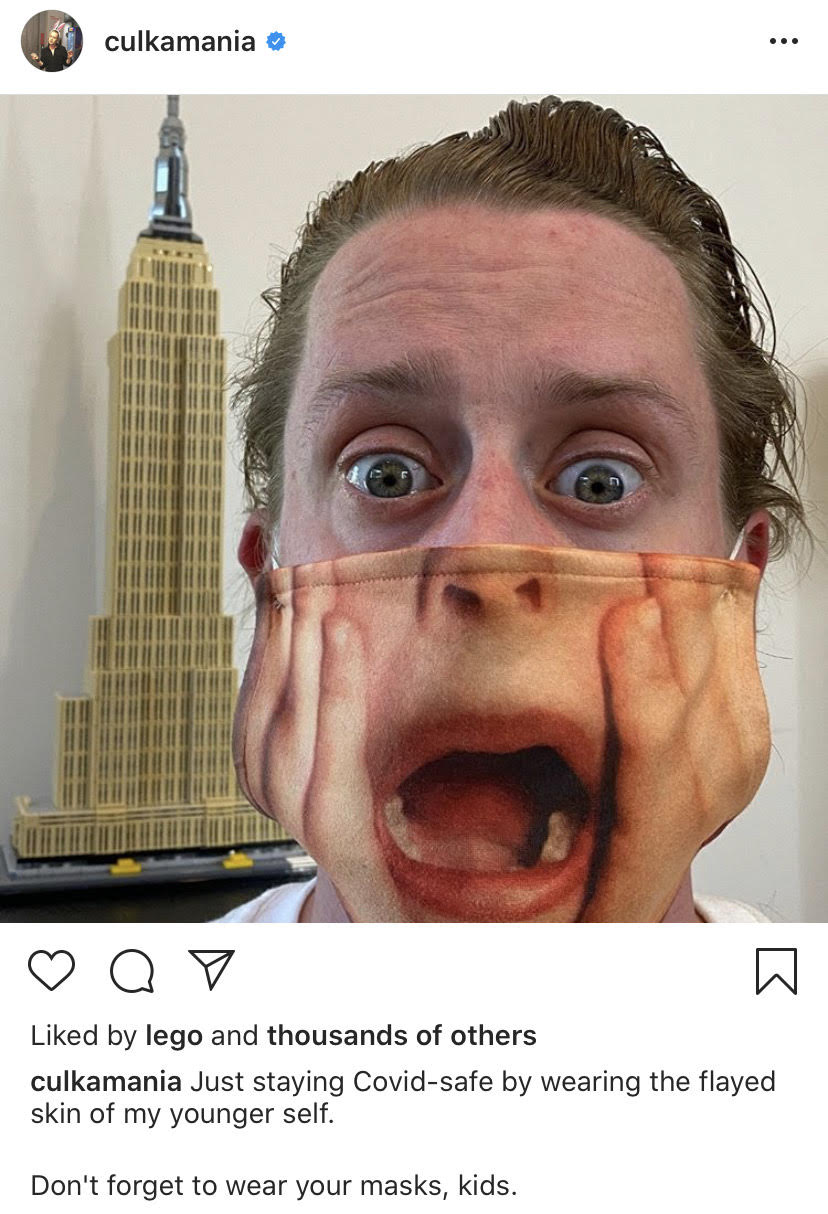 The actor wrote on his social media: "Just staying Covid-safe by wearing the flayed skin of my younger self. Don't forget to wear your masks, kids."
Since the pandemic the US has seen over 200,000 deaths from the virus.
Last Friday, US President Donald Trump and his wife Melania Trump tested positive for coronavirus.
Since the pandemic Trump has been highly criticised for his response, including playing down the threat of the virus and for refusing to wear masks.
Pic: Macaulay Culkin Instagram