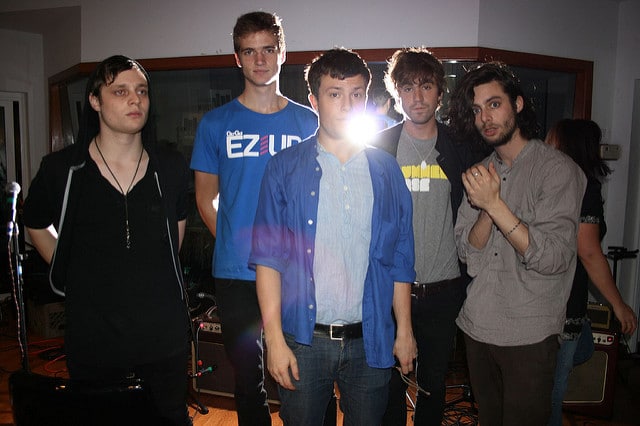 After 14 years together, The Maccabees have annouced they're breaking up.
The London quintet confirmed the news in a statement posted on Facebook and Twitter yesterday. The indie rock band released four albums during their stint, debuting with Colour It In in 2007 and most recently concluding with Marks To Prove It in July of last year.
Speaking of the decision, the band said it was "incredibly difficult" but confirmed that they would continue making music and announce some farewell performances "in the near future".
Check out the full statement below : 
After 14 years as a band we have decided to call it a day. The decision has obviously been an incredibly difficult one, given that the Maccabees has been such a huge part of our lives until now. We are very proud to be able to go out on our own terms, at our creative peak and off the back of the best and biggest shows we have ever done. There have not been fallings out and we are grateful to say that we are not leaving the group behind as a divided force. It has been a rare and absolutely incredible time that we all feel very lucky to have shared.
Love to anyone who has ever stood by our band, bought our records, come and seen us play, or cared and contributed in whatever capacity it may have been. We have always valued it immeasurably, tried to honour it as best we could and can only say thank you to you all very deeply and sincerely.
Though there are no concrete plans at this stage, we are all planning to continue making music. We are excited about the future and intend to move on, with some sadness, but with appreciation, affection and huge pride at the music we have made and all that we have achieved together.
There will be some farewell celebration shows announced in the near future. 
Once again, especially to fans of the Maccabees, thank you for the countless good times that we will never forget. Take care and we will be in touch soon.
With love,
The Maccabees
Photo Credit: Ames