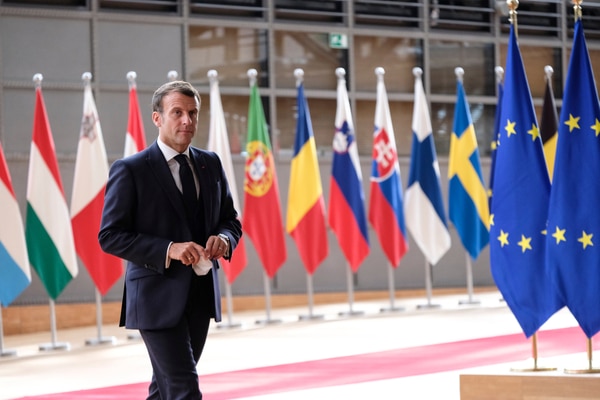 France will begin to lift travel restrictions on international travel with European and US travellers, according to President, Emmanuel Macron. France is currently in its third national lockdown but Macron said that his country's vaccine rollout is picking up steam.
Speaking with  CBS News' Face the Nation, Macron told reporters some tourists will be able to return to the country this summer. However, the country will not open to all as the President hinted at requirements for vaccinations or negative COVID tests. France will also impose tough entry restrictions on travellers from Brazil, South Africa, Argentina and Chile.
La République En Marche! are currently working on a certificate of vaccination for travel between European countries. Macron told CBS that they are building a certificate to "facilitate travel" between the different European countries "with testing and vaccination".
"Because of the fact that we accelerated production in Europe, we are definitely catching up and we will be in the situation to meet our targets with what we have now", claimed Macron. "We will progressively lift the restrictions of the beginning of May, which means that we will organize in the summertime with our professionals in France for French European citizens, but as well for American citizens."
Macron said they were working hard to propose a "very concrete solution, especially for U.S. citizens who are vaccinated". The EU also plans for a digital green certificate, containing proof that an individual has either been fully vaccinated, received a recent negative test result or, have recently recovered from COVID-19.
Meanwhile, drive-through vaccination centres could be incorporated into Ireland's mass rollout of vaccinations. Dr Graham Fry is in favour of such centres "where you drive up in your car, put down the window, put your arm out and get your vaccine". The founder and lead consultant of the Tropical Medicine Bureau added, "You then wait 15 to 20 minutes and off you go. It makes much more sense and is much quicker".