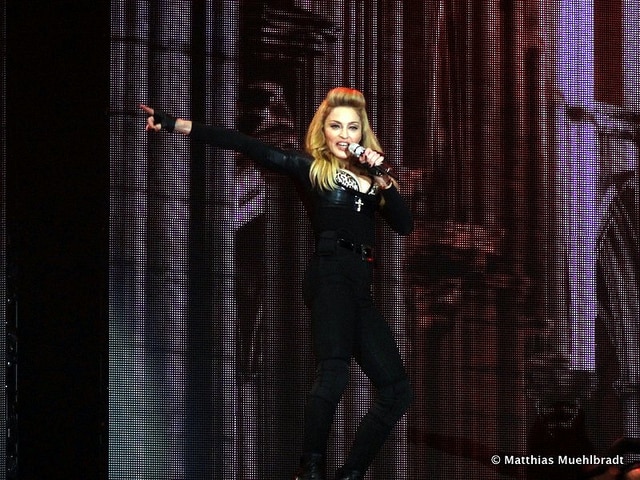 It's an all to common occurrence nowadays in the music industry, another day, another album leak, the victim this time is Madonna.
Even if there is only one demo copy of an album, it seems to routinely find its way onto the internet, now Madge's entire 13th record has surfaced online.
At the end of November, two of her new songs appeared online, to which she responded by posting a picture of a smashed iPod on Instagram with the text: "This broken iPod is a symbol of my broken heart! That my music has been stolen and leaked! I have been violated as a human and an artist! #f**kedups**t"
Now that her entire LP has leaked, Madonna has really lost her marbles. The singer again took to her Instagram to vent her fury.
"This is artistic rape!! These are early leaked demo's half of which wont even make it on my album the other half have changed and evolved. This is a form of terrorism. Wtf!!!! Why do people want to destroy artistic process??? Why steal? Why not give me the opportunity to finish and give you my very best?".
The album is expected to be released next year, the name hasn't been revealed yet (at least something remains a secret), rumoured album titles include Iconic or Unapologetic Bitch.
The full track list (via ONTD) of Madonna's album:
'Unapologetic Bitch'
'Bitch I'm Madonna'
'Addicted (The One That Got Away)'
'Borrowed Time'
'Heartbreak City'
'Illuminati'
'Joan Of Arc'
'Living 4 Love (Carry On)'
'Make The Devil Pray'
'Messiah'
'Rebel Heart'
'Revolution'
'Wash All Over Me'