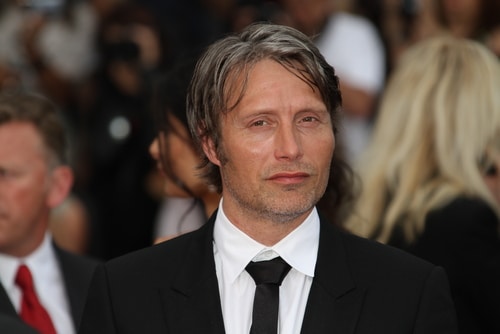 Mads Mikkelsen is being lined up to replace Johnny Deep in the new Fantastic Beasts film according to reports.
Deadline Hollywood, an online news site dedicated to entertainment news has reported that the Danish actor is the preferred choice to replace Depp in the Harry Potter sequel series.
Depp was asked to resign by Warner Bros. after the Pirates of the Caribbean actor lost his libel case against The Sun newspaper.
In a statement posted on his Instagram, Depp announced he was leaving the franchise. "I wish to let you know that I have been asked to resign by Warner Bros from my role as Grindelwald in Fantastic Beasts and I have respected and agreed to that request" Depp wrote.
Depp sued The Sun newspaper after the paper claimed he was a "wife beater". Depp and Amber Heard's break up and divorce has featured heavily in the media. A UK court ruled in favour of The Sun and Depp is set to appeal the decision.
Fantastic Beasts director, David Yates wants Mikkelsen for the role of Grindelwald who is the 'dark wizard'. Grindelwald was the chief antagonist in the second Fantastic Beasts film.
Colin Farrell who played Grindelwald in the first film, was not seriously consider for reprising the role as he is currently filming the new Batman film in where he plays the Penguin. People were shocked to see Farrell as the Penguin in pictures released earlier this year. Radio Nova reported on Farrell's transformation and you can read about it here.
Mikkelsen is best know for playing Le Chiffre in the James Bond film, Casino Royale. He also starred in the television series Hannibal, playing Dr. Hannibal Lecter. Mikkelsen won the Cannes Film Festival award for Best Actor for his performance in the Danish film, The Hunt. He is also recognisable from the many Carlsberg ads he has appeared in over the years.
Depp is said to have only filmed one scene for the new film, making it a straightforward job for his replacement. The film is set for release in July 2022 after multiple setbacks including Depp's libel case and the coronavirus pandemic.