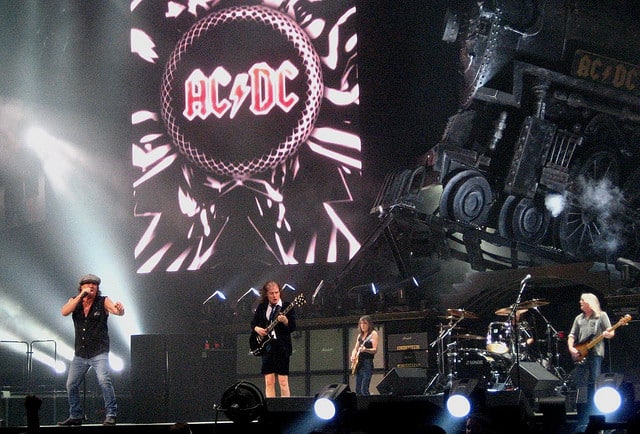 It's bittersweet news for fans of the Australian rockers, they have given details of a new LP, sadly it won't feature Malcolm Young.
AC/DC confirmed that Malcolm Young will not be returning to the group, due to health issues, it will be the band's first record without him.
In April, it was announced that the 61-year-old guitarist was taking a break to focus on his health. In August, during a radio interview, AC/DC's biographer Jesse Fink said "I'm not expecting to see Malcolm return."
The band's label released this statement, "Unfortunately, due to the nature of Malcolm's condition, he will not be returning to the band. AC/DC will undertake a world tour in support of 'Rock or Bust' in 2015. Stevie Young, nephew of founding members Angus and Malcolm Young, plays rhythm guitar on 'Rock or Bust' and will accompany the band on tour."
The new album titled Rock Or Bust, is due out in December. The 11-track LP will be their first since Black Ice released six years ago. Drummer Phil Rudd recently told Triple M, "I've never played better. I hope it's as good as I remember when I came away from the studio. It's pretty damn good."
AC/DC's 15th studio album was recorded in Vancouver, Canada. Singer Brian Johnson said, "It was brilliant over there. We're done. I'm very excited and we've got some great songs." Johnson said.
Rock Or Bust is out on December 1st via Columbia Records.