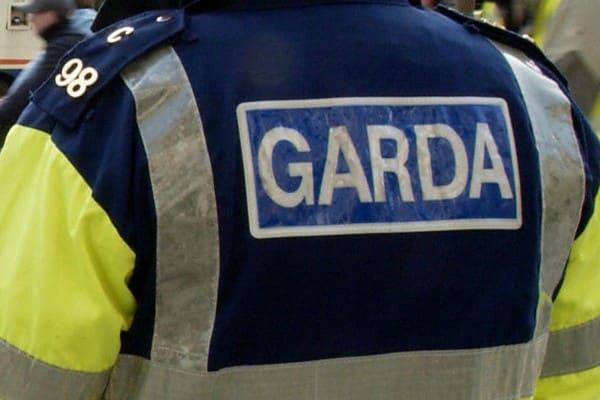 A man in his 20's was castrated following a multiple stabbing in a bloody murder. The incident took place in an upmarket south Dublin estate. Last night, a 46-year-old woman was being questioned by officers at Dún Laoghaire Garda station about the gruesome killing.
She resided with the male victim at the property in Foxrock. Gardai must reach a decision to release or charge the woman today, Saturday 03 November. According to The Independent sources confirmed that gardaí are not searching for anyone else in connection with this murder.
The victim, who was hacked to pieces in the attack, was identified as Malawian national Limbani Mzoma aged 27 and also known as Robert.  He had multiple stab wounds to his neck, chest and back in the house in Tudor Lawns at around 11.30pm on Thursday. Sources confirmed that "all the indications" were that his genitals were cut off after he died. It's reported that a senior source said,
"This was a truly horrific scene in what is thankfully a very unusual crime in Ireland. There was a huge amount of blood when gardaí entered the property on Thursday night,"
Only Hours in the run-up to the attack, Gardaí had received a call to the same house at roughly 3.30pm after getting reports of a domestic disturbance there. But it is understood that the incident had wound down and the Gardai the house without making arrests. Reports confirmed that Gardai from Cabinteely garda station had arrived at the property numerous times in the past few months in relation to unruly behaviour during parties.
Residents in the quiet estate were obviously shocked by the murder yesterday. The independent reports there had been reports of anti-social behaviour in the house, believed to be rented, for several years. One neighbour confirmed, "The windows of that house were opened all the time. There was always loud music and parties and the neighbours complained constantly, but nothing was done. I am a light sleeper and I woke up last night to the banging of doors. I didn't think anything of it, so I fell back to sleep."
VIDEO: A young man has died after a stabbing in Foxrock, south #Dublin. Gardai have arrested a woman in connection with the death. @sharonmlynch has the latest: pic.twitter.com/pQZGyq1O2J

— Virgin Media News (@VirginMediaNews) November 2, 2018
The Technical Bureau carried out forensic examinations of the property throughout the day.