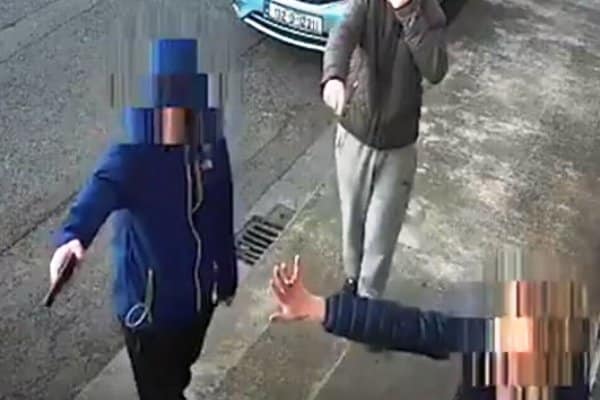 A 35-year-old man has appeared in court, charged in connection with a robbery on an Italian tourist in Dublin.
Paul Heaney, of Michael Mallon House in Dublin 8, was arrested after the incident near the Guinness Storehouse on Monday evening.
Paul Heaney was charged with robbery and attempted robbery yesterday at Kevin Street by Gardaí investigating an incident involving a group of Italian tourists on Monday evening at Longs Place in Dublin 8.
They'd just visited the Guinness Storehouse when two of them were approached by 2 men at around 6pm, one of whom was brandishing a firearm or imitation firearm.
They demanded money, and a male tourist gave over €60 in cash, while a female tourist offered her phone before another tourist approached and the men fled the scene.
Mr. Heaney was arrested yesterday and later charged. He appeared before Dublin District Court today, wearing a blue coat and dark grey tracksuit bottoms.
Garda Stephen Duggan told Judge Ann Ryan that when the charge of robbery was made, Mr. Heaney replied "I didn't rob anyone" and made no reply to the charge of attempted robbery.
The judge refused bail, and granted Mr. Heaney free legal aid. He was remanded in custody at Cloverhill to appear before court again next Wednesday morning.