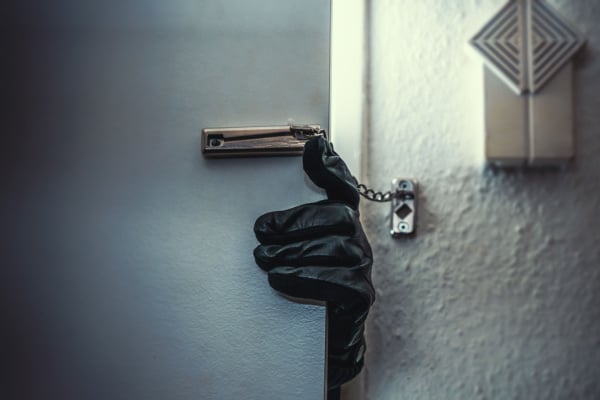 Would you like to listen to the article instead of reading it?
A man was attacked following a burglary, which involved two men armed with a bat and a board with nails hammered into it at his own home. This incident occured outside Monasterevin, county Kildare. Gardaí investigations are ongoing.
The house targeted by the two burglars is in an area called Duneany. This area is quiet and remote with farms and houses dotted along roads at intervals. The house was situated just off the road, linking Duneany with Monasterevin.
Two men broke into the house and assaulted the owner, a man aged in his 60s.
The man was later taken to Naas General Hospital for treatment. It was also revealed that he was due to go to Dublin hospital for surgery. A number of items were also taken from the house during the burglary.
Gardaí witness appeal:
Gardaí believe that the two suspects fled in a car. Garda Technical Bureau members forensically examined the house, in an attempt to identify the gang responsible for this aggravated burglary.
They also issued the following statement, appealing for witnesses to come forward.
"Gardaí are appealing to anyone who was in the Duneany and Kildangan areas of Monasterevin, Co. Kildare yesterday evening between the hours of 5pm and 9pm to contact them,".
The statement continued, "Gardaí are also appealing to the wider community of Monasterevin who may have noticed any unusual activity in the area to contact them".
They also added, "Anyone with information regarding this incident can contact Kildare Garda Station on 045 527730 or the Garda Confidential Line on 1800 666 111".
Burglary described as "very worrying"
Local Fine Gael Councillor, Keith Duffy described this aggravated burglary as "very worrying".
Keith Duffy also echoed the Gardaí, as he too appealed for any witnesses with any information to come forward. He said, "The news of the incident went out on the local Monasterevin text alert system, and I would appeal to anyone with any information to alert ­gardaí,".
Mr Duffy continued, "This is a rural area with a strong community, similar to many rural areas all over the country,".
In other news, a man who was also found guilty of groping two women in a Dublin bar, has been spared a criminal conviction, after he agreed to pay a €100 charity donation.