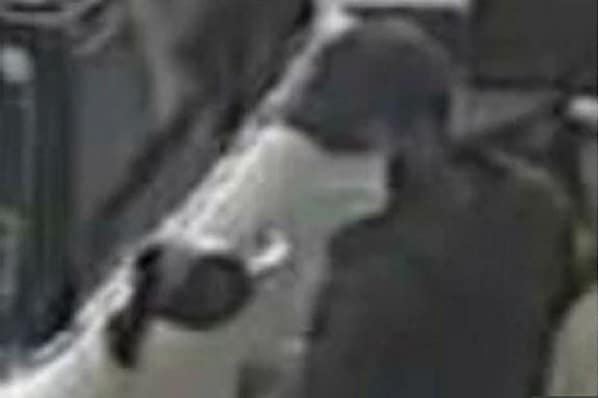 A man has been left permanently blind when after an attacker had thrown a cup of acid at him in south London. Police are appealing for help in tracking the suspect, following his attack on the two men in Thornton Heath, Croydon.
The attack happened at around 8:10 on the morning of December 7th, with the suspect approaching the pair. Their attacker threw a cup of corrosive substances before running away. Both men were hospitalised following the incident with one of victim permanently losing his sight, the Metropolitan Police said.
CCTV footage of the attack has not been identified. However, the force has issued an image of the suspect. The man can bee seen covering his face with a medical face mask in the grainy picture. Police say the attacker's identity and the motive behind his attack remain unknown.
The suspect is described as a white, or Asian, man in his 30s with a slim build. He approached the victims wearing a blue medical mask, a long black jacket with the hood up, black trousers and shoes. Anyone with information regarding this incident has been asked to contact police.
The attack seems to be a part of an ongoing attempt as one of the victims said the same man had visited his home in September, claiming to have a letter for him. The victim said when he collected the letter, he was attacked by the man punching him in the face, with a bicycle chain wrapped around his fist.
Random attacks on unsuspecting people have been a frequent thing of late, with major cities having high rates of crime. A deaf woman was attacked in Dublin just last month, as she walked through a complex of shops in the Clondalkin area. A gang of youths attacked the woman in her 60s by throwing a hot pot noodle over her, leaving her terrified.
Another incident happened in November when a masked gang attacked a Dublin teen, while he was playing with friends at St. Anne's Park in October. It is claimed that one girl and ten males attacked the 16-year-old, who had to have a brain scan.