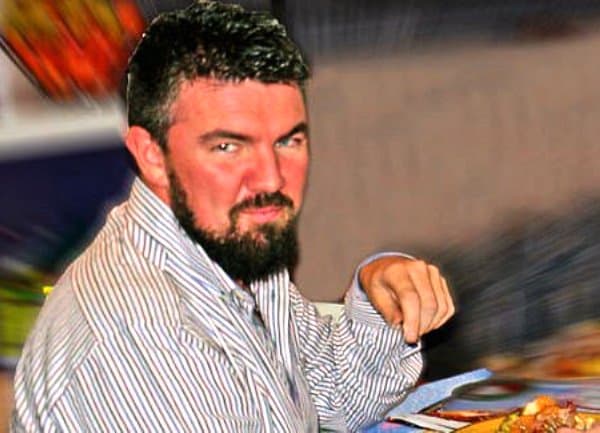 A Dubliner will be sentenced to life in prison for murdering and dismembering his remains in a gruesome murder trial.
Kenneth O'Brien was killed when shot by Paul Wells Snr. by shooting him in the back of the head before dismembering him with the victim's chainsaw and dumping his body parts in the Grand Canal.
All of the evidence led gardai to 50-year-old Wells Snr, who argued that he had acted in self-defence. He continued with this account, even after a post-mortem exam found that the gun had been held up against his victim's head.
Wells Snr of Barnamore Park, Finglas admitted shooting fellow Dubliner O'Brien and dismembering his body.
However, the father-of-five pleaded not guilty to murdering the 33-year-old at his home in Barnamore Park on January 15 or 16, 2016. He claimed that the deceased had wanted him to murder Mr O'Brien's partner, so that he could take their child back to Australia, where he had previously lived.
He told gardaí that Mr O'Brien had brought a gun to his house for this purpose on the evening of the 15th but that he did not want to do it.
He said that a scuffle ensued when Mr O'Brien suggested he make it look like a sexual assault, that the gun fell, they both tried to get it, but that he got to it first and shot his friend.
He said that he then panicked, "chopped him into pieces" with a chainsaw Mr O'Brien had lent him, put his torso into Mr O'Brien's suitcase and dumped it in the Grand Canal.
The jury had been given the options of acquitting him or finding him not guilty of murder but guilty of manslaughter by reason of self defence. However, the 11 jurors took just over five hours to reach a unanimous verdict of guilty.
Family members of the deceased will deliver victim impact statements after which Wells will receive the mandatory life sentence.
Paul Wells Snr (50) will be sentenced to life in prison today for murdering father-of-one Kenneth O'Brien by shooting him in the back of the head before dismembering him a chainsaw and dumping his body parts in the Grand Canal. pic.twitter.com/W8E4GHG6G2

— Courts News Ireland (@courtsnewsIRL) November 6, 2018