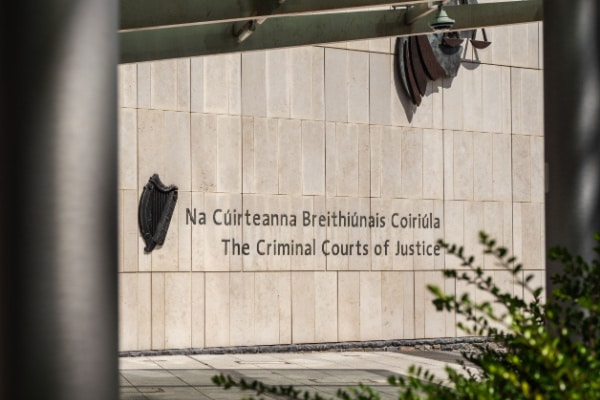 Would you like to listen to the article instead of reading it?
A man has been jailed, after he beat an Irish grandad to death in the UK. "Pitilessly attacked" was how the court described David Carney's killing of 55 year old Ray Cullen. The court also heard how Carney poured paint all over the victim, in an attack which was ordered by his girlfriend at the time, Tracey Fielding.
Ray Cullen was born in Ireland, but was living in the UK for many years. He had been living in Lancashire, and was popular in the area, nicknamed "Irish Ray".
David Carney called around to Ray Cullen's address on the night in question. He launched an unprovoked attack on Mr Cullen. He beat him to death before pouring paint over the severely injured body. Cullen was left to die, with serious head injuries, after he was, as the court put it:"stamped on in his own home".
After Mr Cullen's death, the police switched their attention to Ms Fielding. She had ended a "tempestuous and corrosive" relationship with Mr Cullen the year before. At least four witnesses also said that Ms Fielding would regularly offer £20,000 to attack or kill Mr Cullen.
A witness added that Fielding said her boyfriend had "left Ray for dead".
Police investigation:
CCTV footage found that Carney had approached Cullen's address at 1-50 am, 8 October 2019. He was wearing a Superdry jacket and Timberland footwear. CCTV also showed an audio revealing the onset of the attack on Ray Cullen.
Carney's address was searched by police. They found the jacket and Timberland boots. The boots matched the footprints found at Cullen's address from the night of the murder. Mr Cullen's blood was also found on the boots.
Police also found text messages exchanged between the couple. Cullen sent messages to Fielding saying he "got rid" of Mr Cullen and that he "won't be causing any more problems ever".
Fielding admitted sending Carney to the house "to give Ray a slap".
The pair were sentenced at Preston Crown Court on Wednesday. David Carney was sentenced to life in prison with a minimum term of 16 years 7 months. Tracey Fielding was sentenced to 9 years and 9 months.
"Terrible incident"
At the sentencing, Judge Robert Atlham said, "Mr Cullen was a vulnerable man both in condition and circumstances. He suffered cirrhosis of the liver and was described by his daughter as frail and weak".
He added, "He was roused from his sleep in the middle of the night and pitilessly attacked and stamped on in his own home, wearing nothing but his boxer shorts".
Cullen's family "devastated beyond words"
Ray Cullen's family said, "Our father was our best friend growing up and we will never forget the memories, love and support he showed us in his life.
They also said that they were happy that "justice was done", but Mr Cullen's death had left them with a "life sentence" which had "only just begun and will live on with us forever".
They said that Mr Cullen's family "meant everything to him", adding, they were all "completely devastated beyond words".